Meet Our Team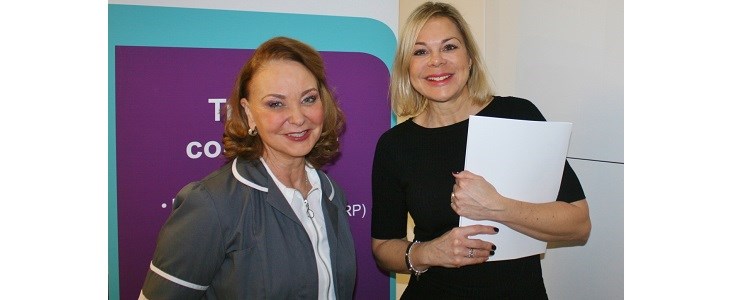 At Facethetics Training, all of our courses are taught by highly knowledgeable medical professionals, each with years of experience in both teaching/training and carrying out non-surgical and aesthetic treatments on a day to day basis in their own clinics. Find out more below.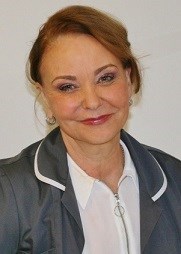 Yvonne Senior – Head Tutor 
Yvonne Senior is a non-surgical aesthetic nurse with clinics in both Yorkshire and the North West and over 18 years of practise within the field of medical cosmetics. Like many aesthetic nurses, her career stems from an NHS background where she worked through the ranks from staff nurse to senior management and eventually secured a place on the prestigious King's Fund leadership programme which led to her first teaching position as a guest lecturer for Leeds University.
Yvonne's advanced training and passion for learning has put her in high regard among medical peers, industry suppliers and educational institutions and she continues to widen her scope of knowledge as she was recently awarded a first class honours degree in dermatology by Sterling University.
Her outstanding skill and knowledge combined with her teaching experience has allowed her to train and advise many other practitioners in multiple procedures including Botulinum Toxin A, dermal fillers, peels, thread lifting and PRP. She is also one of Dr Jacques Otto's expert trainers; a unique position held by just five practitioners in the country (including Dr Otto himself) who can deliver training in Dr Otto's 5-point lift technique with PDO threads.
Yvonne is passionate about training and mentoring and in 2004 she founded the professional membership organisation PIAPA (Private Independent Aesthetic Practices Association), which offers support and guidance for practitioners working in the aesthetics industry. As a respected name in the industry Yvonne resides on the board of The Journal of Aesthetic Nursing and consults with governmental bodies such as Health Education England and the NMC regarding developing frameworks and qualifications.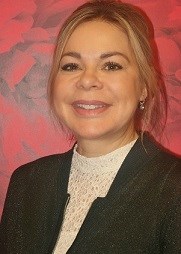 Alison Stananought - Training Coordinator
Alison has worked in the beauty and aesthetics industry for the past 16 years, having trained in beauty and holistic therapies in 2002. In 2003 she set up her first beauty spa at her home in Liverpool, which later moved to larger premises as the business grew. She now runs three successful beauty spas as well as an aesthetic clinic which specialises in injectable anti-ageing treatments.
Alison is well versed in all aspects of aesthetic treatment, to consultations and managing patient expectations to treatment protocols and aftercare. She takes a very hands on approach in the running of her clinic, working closely with patients on a day to day basis.
Having attended many industry seminars and conferences over the years, Alison has an extensive knowledge of non-surgical treatments such as Botox and fillers. She has also taken part in numerous training courses alongside the aesthetic practitioners in her clinic.
As Training Coordinator, Alison handles everything from enquiries about training and course bookings to making sure that all of our courses run smoothly on the day. She is always on hand to answer any questions you may have about Facethetics.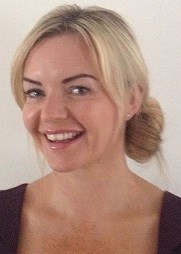 Kellie Baines - Educator
Kellie has been a successful Medical Aesthetician and Trainer for over 17 years. She started her career as a beauty therapist in 2001 and completed her teaching and assessors qualification in 2005. Between 2001 and 2011, Kellie worked on cruise ships, taught therapies internationally and also in colleges throughout the North West.
In 2011 she completed a B.Sc degree in Nursing, further advancing her skills as an aesthetic practitioner. Since 2012 Kellie has worked with reputable medical aesthetic companies, managing their key accounts and providing business development and training for clinics across the North of the UK. Kellie is also a director of a successful aesthetic clinic based in the North West. 
Kellie's expertise is diverse and includes training, injectable treatments, skin health assessments, chemical peels, microdermabrasion and medical and anti-ageing skin therapies to treat all skin types and conditions. She is very passionate about the aesthetics industry and feels that it is vital to constantly improve and develop skills and knowledge, therefore, she regularly attends aesthetic conferences and training sessions around the UK, enabling the training she delivers to be up to date and relevant.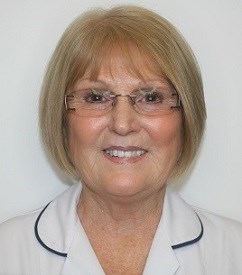 Christine Blackburn - Educator
Christine has over 28 years' experience as an RGN, working for the NHS and specializing in District Nursing and Training. In 1994 she gained her teaching and assessing certificate.
In 2006, Christine turned her focus to medical aesthetics, training under prestigious trainers on Harley Street, London and honing her skills in Botox, dermal fillers, skin needling and chemical peels.
Christine trained in LA in 2011 to become the first UK practitioner to offer the ArqueDerma Artistic Restoration Lift technique for injecting dermal fillers. She is also the first licensed ArqueDerma trainer in the UK, a position she holds due to her excellent skills as both an aesthetic practitioner and teacher. Christine also trains for the InjectAbility Institute for Aesthetic Education.
Christine feels that it is vital to constantly improve and develop her skills, so she regularly attends aesthetic conferences and training sessions around the UK.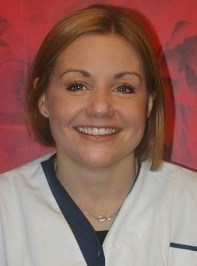 Laura Hatton - Educator
Laura has a wealth of knowledge when it comes to aesthetics, having worked as an aesthetic nurse practitioner for the past 12 years. She gained her Nursing degree in 2004 from Sheffield Hallam University and moved into aesthetics in 2006 when she joined one of the UK's leading aesthetics and plastic surgery clinics, first as a nurse therapist and later as a training manager and clinic manager. During her time as a training manager, she was responsible for delivering training sessions and workshops to staff and played a key role in developing and implementing new training programmes.
Over the years, Laura has developed and built up her skills in all areas of aesthetic treatments, including toxin, dermal fillers, microsclerotherapy, skin treatments such as peels and mesotherapy, and laser treatments. She has trained with some of the most prestigious aesthetic companies such as Allergan and Merz, and is well-versed in the use of top aesthetic and skin product ranges including Belotero, Juvederm, Radiesse, Teosyal, Profhilo, Obagi and Dermaquest.
She gained her Independent Nurse Prescriber qualification in 2012 and has worked for and managed a number of renowned aesthetic clinics around the North West, as well as setting up her own aesthetics business in 2017.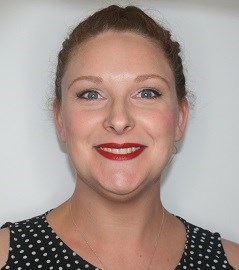 Shirley Walker - Educator
Shirley has worked in the beauty and aesthetics industry for over 14 years, starting out as a beauty therapist before moving into advanced skin treatments and laser hair removal. 

Since she completed her initial beauty qualifications, Shirley has continued to train in various areas of skin and beauty  in order to constantly develop and expand her skills and has worked with a vast range of beauty brands.

For the past 5 years, Shirley has worked as the Spa Manager for an established beauty spa and clinic in Liverpool, overseeing the day to day running of the spa, as well as carrying out a variety of beauty and skin treatments. She has also achieved an NVQ Level 3 in Management during this time.
​
As a trainer, Shirley is able to share her extensive knowledge and experience with the next generation of beauty therapists. She teaches our advanced skin courses, including Dermaplaning and Microneedling, as well as all courses within the Level 4 qualification.
Sue Pieri-Davies - Educator
Sue has 32 years experience in the NHS with 15 years as a Consultant Allied Health Professional clinician (physiotherapy) leading tertiary services in complex weaning from mechanical and home based tracheostomy ventilation. 
Qualifying with her MSc in 2004, she was a trailblazer for extending clinical skills and has written and developed various clinical training and assessment templates, while qualifying as a supplementary and independent prescriber in  2006.  Sue gained her PGCE in 2005 and is an experienced senior university lecturer in respiratory medicine, and a national training co-ordinator for a  charitable respiratory medicine education provider. Over the years, Sue has been an associate lecturer for Leeds, Bradford, Cardiff and Lancaster universities at MSc level.

As a natural transfer of her autonomous advanced clinical, assessment and diagnostic skills Sue started her own successful small business in aesthetics after completing training in this field. She is now passionate about using her teaching skills in this field in order to help train confident, informed and safe injector aesthetic practitioners to provide an improved and safer public experience. Appointed to the JCCP education committee in November 2017, Sue believes knowledge and training hold the key to achieving a safer and more informed industry. Sue is proud to be a trainer and assessor with Facethetics Aesthetics, while continuing to extend her own aesthetic skills and knowledge.