Get to know us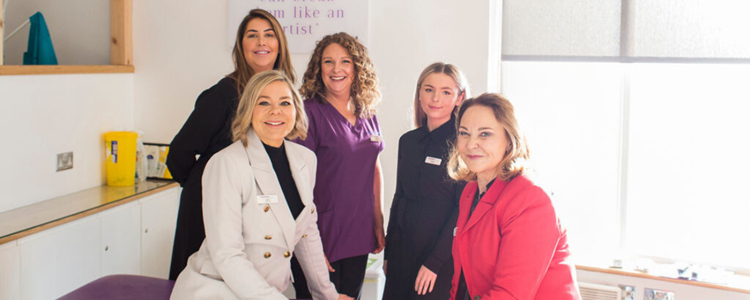 Facethetics Training are a medically-led training provider based in the North West. We deliver training in medical aesthetic procedures, including Botox and dermal fillers, as well as advanced skin procedures, such as chemical peels and dermaplaning. Now in our seventh year of business, we have become on of the UK's leading aesthetic training providers and pride ourselves on delivering the highest quality of training.
Our Mission
We exist to provide aesthetic practitioners with the knowledge, understanding, skills and confidence, to safely and successfully perform aesthetic procedures on their patients. We believe that only the highest standards of education will suffice in the aesthetics industry and it is our aim to promote the safest clinical methods and practice.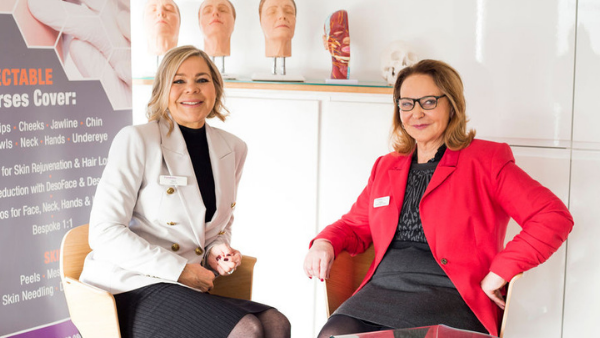 Our Directors
Facethetics Training is headed up by Yvonne Senior, an Aesthetic Nurse Practitioner and Educator who has worked specifically in the field of aesthetics for over 20 years, and Alison Stananought, a beauty professional and businesswoman who set up her first beauty business back in 2003. What Yvonne and Alison don't know about the beauty and aesthetics industry isn't worth knowing! Their experience of running their own aesthetics businesses has given them a wealth of knowledge, which they are always happy to pass on to our delegates.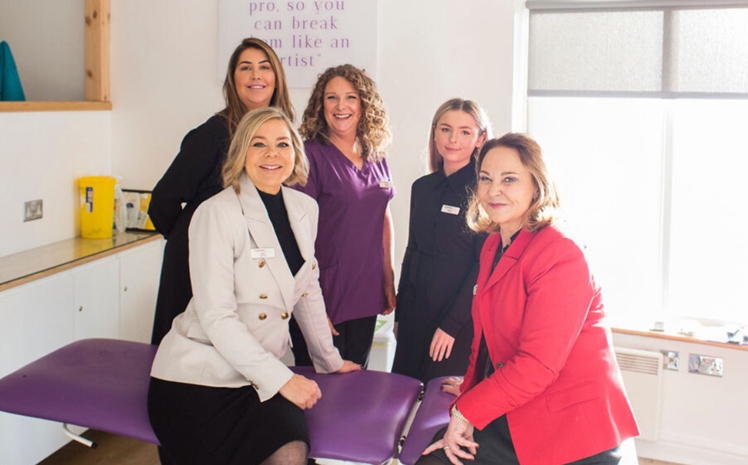 Our Team

All of our courses are delivered by dedicated, skilled and knowledgeable Educators. Dr Jaya, Shirley and Kellie are each highly experienced in their fields and have been treating their own patients for many years. Our Lead Educator, Yvonne, oversees all of our courses and is passionate about mentoring and coaching aesthetic practitioners to achieve standards that will set them apart from the crowd. Yvonne also holds a Cert Ed qualification, which means she has proven skills in teaching and assessing, allowing her to ensure that all of our courses are taught in a way that accommodates various different learning needs and styles.
In addition to our Educators, we also have a fantastic admin team, who always deliver service with a smile. Led by Eve, our Manager, the admin team are extremely knowledgeable about all of our courses and can talk you through everything, from suitable course dates to finance options. They're available to offer support after you've completed your training, and if they can't answer your enquiry themselves, they'll put you in touch with an Educator who can.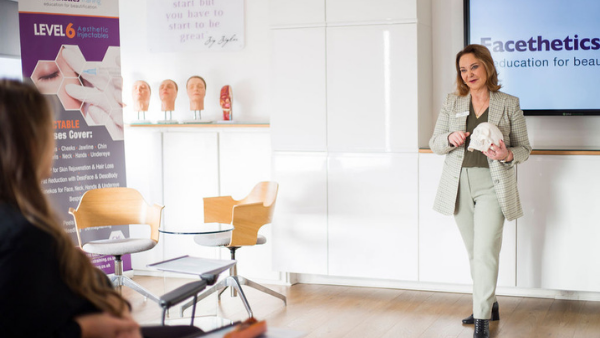 Our Training
Delivering training of the highest standard has always been our focus. Since 2015, we have been developing training courses that are second to none. From our pre-course study materials delivered via our e-learning platform, to our in-person training days, we have taken every step to ensure that our learners have everything they could possibly need or want when learning a new procedure. It is so important to us that our delegates feel confident after they've completed training, which is why each of our courses is extremely in-depth.
Whether you are a total beginner taking their first steps into the aesthetics industry or an experienced injector looking to further their knowledge and skill set, we will support you throughout the training process and in the weeks, months and years afterwards. YOUR success is OUR priority!