Botox and Dermal Filler Training for Dentists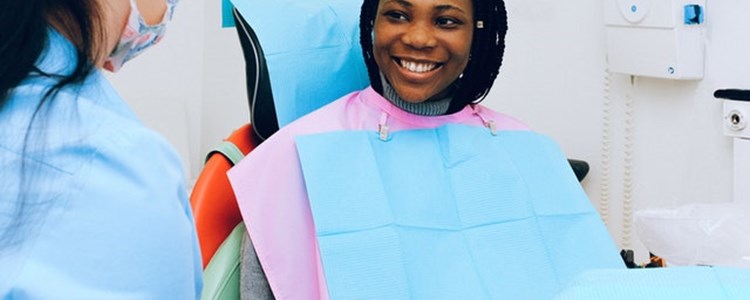 Are you a dentist interested in learning more about the benefits of a career in the aesthetic industry? Our courses are specifically designed for dental professionals to broaden their medical knowledge. We provide intense training on how to perform Botox injections, dermal fillers and any other treatments that may interest your cosmetic goals with highly qualified instructors and live models on every training day.  
Why Do Dentists Make Great Aesthetic Practitioners
As a dentist, you have the perfect clinical space to start introducing facial aesthetics. With your advanced knowledge of facial musculature, vasculature and nerve supply, dentists are immediately well suited to aesthetic procedures. Introducing facial aesthetics to your practice will also be an easy task as well as you already have the daily experience. From handling client information, hygiene protocols and existing knowledge of how to administer injections correctly. A dentist's office is also already a perfectly suited clinical space.  
Benefits Of Botox and Dermal Filler Courses For Dentists
Income
It's no secret the private sector pays well. If you are a dentist with aesthetic training your income can far exceed what it would be in with significantly less time investment. Working as an aesthetic dentist offers more opportunities for financial gain than working in the National Health Service. It's possible to earn twice what you are currently, and it can be done on top of your current salary.
Quality of Life
Unlike NHS roles, the cosmetics industry has a much more sustainable work/life balance. Especially as the work hours tend to be much more sociable. The added flexibility of this career is unparalleled. You can choose when they would like to work, how often and for what length of time. Plus, there are no limits on the amount that an individual may earn during their lifetime as long as it doesn't interfere with other important commitments such as family life.
Further Existing Skills
Dentists and Dental Hygienists are very well suited to aesthetic treatments as they are already very well versed in administering injections and how to follow all the appropriate hygiene protocols. Botox and Dermal Filler courses will expand your knowledge and skill set. With more and more dentists reporting that they find guiding patients through cosmetic procedures are great additions to their already vast clinical skills base, now is definitely the time for you to invest in these acquired knowledge sets.
Increased Business  
Similarly to the previous point of expanding your skills, with your new skills you will have a much wider scope for career progression and opportunities Dentists often have a pre-existing client base that they can tap into when it comes time for them to open up their own practice in the aesthetics industry. Additionally, by offering botox and dermal fillers you will attract new patients who may then want dentistry procedures.  
Why Choose Facethetics Training?
We understand that training of the highest standard is an essential part of providing excellent care. That's why we've always put great effort into developing our courses, from pre-course materials delivered via eLearning to hands-on experiences during workshops; every step has been taken so you can have everything needed when learning new procedures. We know that you want to be the best at what you do. That is why Facethetics Training will help teach you the skills and support you through every step of training. No matter how experienced you currently are in this industry. Your success is our priority, we're here for all.
What Course Options Do Facethetics Training Offer?
At Facethetics we have a large variety of courses available, with more being added as the industry develops:
All courses are accompanied by a large bank of e-learning content and additional support.
E-learning
All Consultation Documents
Video to help you learn anatomy
Video of Consultation
Video of Dermal Filler Treatment being delivered
Information to help you get started: what products and consumables are needed to deliver the treatment and where to purchase these items from
Optional Starter Kit
FREE follow-on Observation Days
Optional Workshops
Ongoing support
Access to Merz Educational Platform
Aesthetic Software to manage your Business & Patients
How To Pay For Courses
We understand, paying for training may be difficult in one lump sum. This is why we have created a number of finance options. All finance plans require a 10% deposit to secure your place, with the remaining balance being split over 12, 24, 36 or 48 months, through Klarna. If you have any further questions regarding finance options do not hesitate to contact us to discuss them further today.  
How And Who Can Apply
We are always looking for new faces in the training industry, so why not submit your application today? All you need to do is answer some questions about yourself and provide us with your current professional details and qualifications and experience that can aid with this opportunity.  
Entry Requirments
This course is open to the following medical professionals only:
Dentists
Dental Hygienists
Dental Therapists
Doctors
Nurses
Pharmacists
Paramedics
Physiotherapists
ODPs.
(GMC, GDC, NMC, GPhC and HCPC) All applicants will be assessed individually on experience, skills and knowledge.