Botox and Dermal Filler Training for Nurses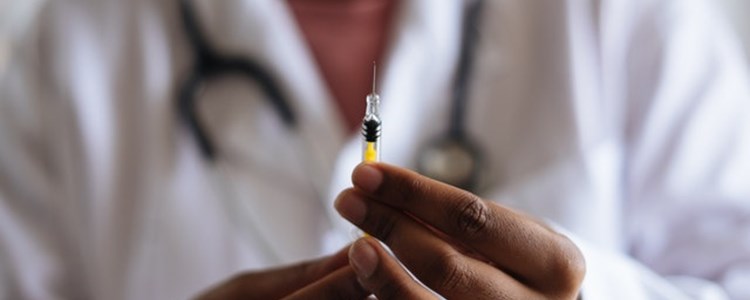 At Facethetics Training we have helped many nurses in the North West transition from traditional nursing to aesthetic practitioners through our aesthetic training courses.  
Why Should Nurses Train In Aesthetics?
There are many reasons you personally want to make the career change. But here are the top reasons Facethetics have heard:
Income
No matter what nursing career you choose, the pay will be better in aesthetic practice. An Aesthetic Nurse Practitioner can expect to make more than their NHS counterparts with less time investment per hour of work as compared to that seen within a Nursing or Midwifery position which is why it's an excellent option.
Quality of Life
Unlike NHS roles, the cosmetics industry has a much more sustainable work/life balance. Especially as the work hours tend to be much more sociable.
Further Existing Skills
Nurses are very well suited to aesthetic treatments as they are already very well versed in administering injections and how to follow all the appropriate hygiene protocols. Botox and Dermal Filler courses will expand your knowledge and skills.
Career Options
Similarly to the previous point of expanding your skills, with your new skills you will have a much wider scope for career progression and opportunities.
Stability
Currently, the NHS has seen many changes, with many sectors becoming privatised. Particularly treatments for excessive sweating and acne scarring, both treatments we offer aesthetic training for here at Facethetic Training.  
Working With A Prescriber
We're aware that prescribing is a key concern for those considering whether or not you should embark on the course in aesthetic medicine training. At Facethetics Training we are able to link you up with a qualified prescriber local to your area as soon as you complete one of our Foundation courses. A doctor, dentist or prescribing nurse can prescribe the botulinum toxin. This medical professional could be someone you already know or we can connect you to a qualified prescriber. Alternatively, you may be a prescriber and would like to join our network of prescribers.
All our trained medical practitioners are excellent at prescribing and work with you to write the proper documentation. They charge a fee between £25-50 per prescription, depending on the experience level of the provider. Contact us today if you would like to join our network of prescribers. Please note: it is the responsibility of the prescriber and non-prescribing practitioner to come to their own agreement regarding fees and/or commission. Facethetics Training Ltd will have no involvement in any communication between the two parties following the initial introduction. 
Courses Available
At Facethetics we have a large variety of courses available, with more being added as the industry develops:
All courses are accompanied by a large bank of e-learning content and additional support.
E-learning
All Consultation Documents
Video to help you learn anatomy
Video of Consultation
Video of Dermal Filler Treatment being delivered
Information to help you get started: what products and consumables are needed to deliver the treatment and where to purchase these items from
Optional Starter Kit
FREE follow-on Observation Days
Optional Workshops
Ongoing support
Access to Merz Educational Platform
Aesthetic Software to manage your Business & Patients
How To Pay For Courses
We understand, especially if you are currently a nurse, paying for training may be difficult in one lump sum. This is why we have created a number of finance options. All finance plans require a 10% deposit to secure your place, with the remaining balance being split over 12, 24, 36 or 48 months, through Klarna. If you have any further questions regarding finance options do not hesitate to contact us to discuss them further today.
How And Who Can Apply
We are always looking for new faces in the training industry, so why not submit your application today? All you need to do is answer some questions about yourself and provide us with your current professional details and qualifications and experience that can aid with this opportunity.
Entry Requirments
This course is open to the following medical professionals only:
Doctors
Nurses
Dentists
Dental Hygienists
Dental Therapists
Pharmacists
Paramedics
Physiotherapists
ODPs.
(GMC, GDC, NMC, GPhC and HCPC) All applicants will be assessed individually on experience, skills and knowledge.