Click here for our Annual Offer for 2021!
Training Offer:
Book your next training course within 2 weeks of your initial training and receive £50 off selected medical courses or £25 off selected skin courses. 
You can attend one of the following courses to take advantage of this fabulous offer: 
A deposit of £150 is required within this 2 week period in order to redeem this offer, the place and offer cannot be secured without the deposit. Selected courses only. Offer cannot be redeemed on an existing booking.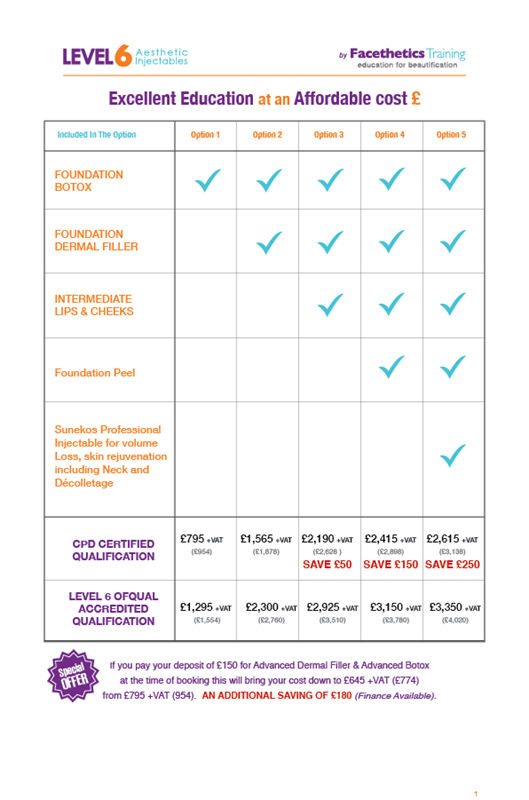 BOOK YOUR ADVANCED BOTULINUM TOXIN & DERMAL FILLER TRAINING COURSE with £150 deposit when you attend for your Foundation training and receive £180 off the price.