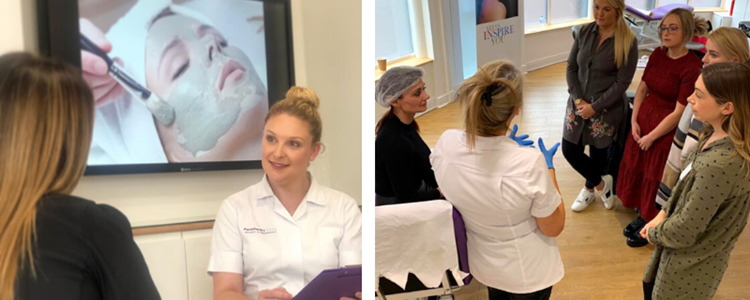 We are so excited to announce that we are holding an Open Evening at our premises on Thursday 30th January from 4pm - 8pm! This will be an opportunity for anyone considering training, or who has already trained but is ready for more, to find out about everything that's currently on offer at Facethetics.
Whether you're completely new to aesthetics and skin, you've completed a training course but aren't sure what to do next, or you're an experienced practitioner just looking for a bit of inspiration, there'll be something for everybody!
The event is completely free to attend and we will be running it on a "drop in" basis, meaning that you don't have to attend for the full four hours, however, there will be some scheduled talks and demonstrations during this time, so check our agenda to make sure that you don't miss out on the sessions that you're interested in. To see our full agenda, detailing exactly what's happening and when, click here.
We'll be providing information on our training courses and the various treatments that we cover, as well as; start up costs, social media and marketing, pathways within your chosen area of aesthetics, our Level 6 Qualification, plus business advice.
To register your interest and secure your place, simply click here to complete our short form!