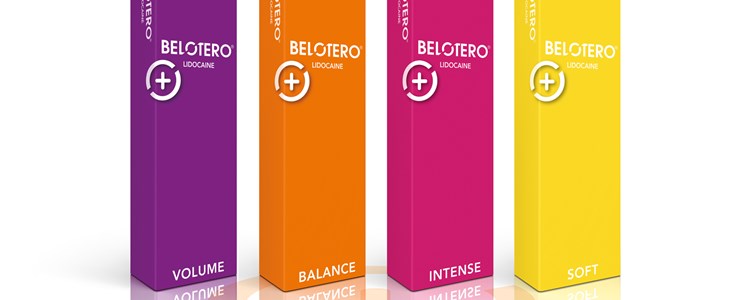 New delegates at Facethetics often ask which dermal filler range we use for our training, and many of our models also wish to know what type of filler will be used on them when they come in to have a treatment. Facethetics are very lucky to have been chosen as one of a small number of UK training partners for Merz Aesthetic. This means that all of the dermal filler and toxin products used during our practical sessions are exclusively Merz products. As you are probably already aware, there are a number of different dermal filler products on the market and over the years, our educators have worked with many of them. Having had first-hand experience of using Merz products in their own clinics, our Educators already favoured this range, even before we were chosen as a training partner.
Merz
Merz is an aesthetics and neurotoxin company founded in Germany in 1908. During its considerable history, it has evolved from a mid-size pharmaceutical company into a global leader in the fields of medical aesthetics and neurotoxin therapy. With over 110 years of innovation and scientific expertise, Merz develops and produces some of the leading dermal filler and toxin products for the aesthetic industry. As a Merz training partner, we are often amongst the first in the country to hear about new products and techniques, which we are then able to share with our delegates.
Belotero
The majority of dermal fillers that are used for aesthetic and anti-ageing treatments are HA fillers. These are dermal fillers which contain hyaluronic acid, a substance that is found naturally in our skin and helps to keep the skin hydrated and to maintain firmness and elasticity. As we age, production of hyaluronic acid decreases and our skin loses volume and starts to sag. By injecting hyaluronic acid dermal fillers into the areas of the face that show the signs of ageing, we are able to restore lost hyaluronic acid, essentially plumping the skin up again. At Facethetics Training, all of our dermal filler courses focus on the use of HA fillers for facial rejuvenation. For these courses, we work with the Merz HA dermal filler range, which is called Belotero.
Belotero is a range of hyaluronic acid dermal fillers with patented CPM® (Cohesive Polydensified Matrix) technology that integrates smoothly into tissues. Within the range, there are a number of products designed to treat different areas of the face and different types of wrinkles. The fillers have been formulated to flow seamlessly into the injected area and integrate with the tissue, giving long-lasting, natural-looking results. The majority of fillers in the range are also available with lidocaine to ensure patient comfort during treatment.
Products
The three main Belotero products that you are likely to encounter during your training with Facethetics are Belotero Balance, Belotero Intense and Belotero Volume. Balance is a lighter product which can be used to treat fine lines and wrinkles, such as "smoker's" lines around the lips and superficial nasolabial folds or marionette lines. It is also suitable for use in the vermillion border to add definition to the lips. Belotero Intense is more effective on deeper lines, as well as being the ideal filler for lip augmentation. Finally Belotero Volume is the heaviest formulation available and is best suited for use in the contours of the face, such as the cheeks and jawline. In addition to these products, there is also, Belotero Soft, which is the lightest formulation available, as well as Belotero Lips Contour and Belotero Lips Shape. Lips Contour is the equivalent of Belotero Balance and Lips Shape is the equivalent of Belotero Intense. These two products are available in a 0.6ml syringe, unlike the other Belotero fillers, which are all 1ml sized syringes. 
Of course, as a practitioner, you are entitled to work with whichever dermal filler range you prefer, and our educators can advise on other filler products and how they compare with Belotero, however, we feel confident that this is a fantastic range to work with and will always recommend this to our delegates.
If you would like to know more about dermal filler training with Facethetics, or any of our other courses, contact us on 0151 559 0865, or email hello@facetheticstraining.co.uk