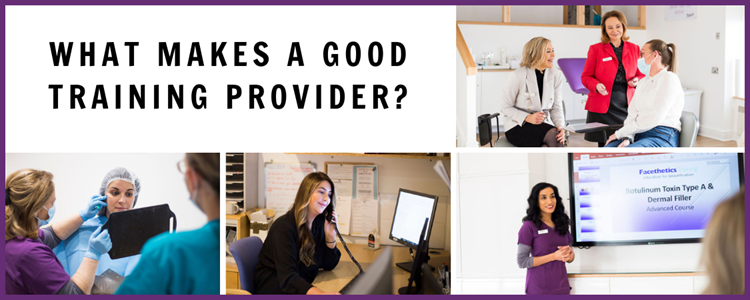 If you're thinking about training as an aesthetic practitioner, you'll need to start by actually choosing a training provider. When we first set up Facethetics back in 2015, there was a handful of companies offering aesthetics training around the UK. Nowadays, there are a lot more! Judging by feedback from our own delegates and from industry colleagues who have trained elsewhere, there can be a real variation in quality between aesthetic training courses. Unfortunately, the aesthetics industry remains unregulated and there are absolutely no standardised requirements in place for training courses. This means that while there are some excellent courses out there, there are also some that will leave practitioners totally unprepared to treat patients safely.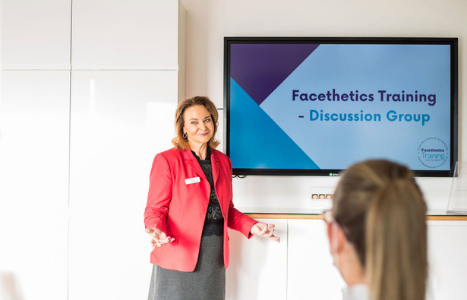 So how do I choose a good training provider?
Deciding on an aesthetics training provider can be a real minefield. With so many companies now advertising their courses online, it's really hard to make a decision. How do you really know whether a course is good enough before you've actually attended?
Having delivered aesthetic training courses for over 7 years now, our best advice is to do your RESEARCH! 
If you're serious about taking the leap into aesthetics, then you'll know that training can be expensive. Don't rush into this decision! Take some time to look up different training providers. Ask friends or colleagues for their recommendations. Read online reviews. Ask questions. Find out as much as you can, not just about the specific course(s) but also about the company itself AND its Educators. 
Here are a few things to consider while doing your research;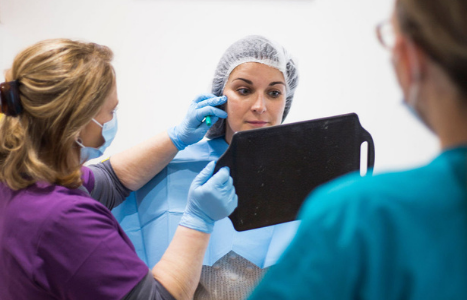 Experience in aesthetics
When it comes to the person delivering your training, how long have they actually been doing aesthetics themselves? Have they treated lots of different patients over the years? Worked with different products? Witnessed complications first-hand and managed them? 
We're very lucky at Facethetics to have a team of Educators who have each been in the aesthetics and beauty industries for many years. In that time, they've all either worked in a variety of different clinics, or run their own, and treated patients day in, day out, for a long time. Their experience in the industry is INVALUABLE when it comes to training. One of the main pieces of feedback that we get about our Educators is that they are extremely knowledgeable. That knowledge comes from experience. They've seen it all; complex patients, different brands, popular trends, new techniques. Plus, they've developed their own little tips and tricks along the way, which they're always happy to share with our delegates!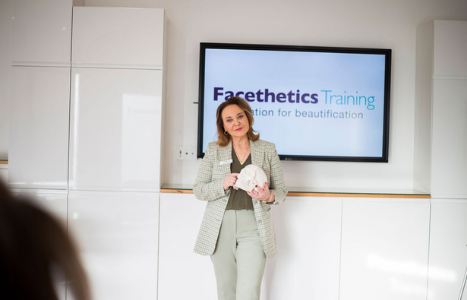 Experience in training
Of course, there are some fantastic aesthetic practitioners out there, but not everyone has the skills to actually train and teach others. In addition to being experienced in aesthetics, the ideal Educator should also have some background in training. 
Different people have different learning styles, so it's important for a trainer to deliver a course in a way that works for everyone. And, in the instance that someone in the class is struggling, that trainer should have the skills (and the patience!) to adapt their teaching style accordingly. There's so much more to training than just explaining how to do something. Aesthetics procedures can be incredibly complex, and it's important that the Educator ensures that each learner has fully grasped the theory, before moving on to anything else. Plus, in the practical session, a trainer needs to be able to instil their learners with the confidence to actually carry out the treatment, provide clear instructions and supervise closely to ensure that the treatment is being done correctly and safely. There's a lot to think about! Which is why training in itself, is a vital skill.
Our Lead Educator, Yvonne, has an extensive background in teaching, training and mentoring. Before she even embarked on a career in aesthetics, Yvonne held a teaching position at Leeds University. After moving into aesthetics, Yvonne founded PIAPA, which provided support and education for other aesthetic practitioners, and Yvonne was heavily involved in training and mentoring practitioners for many years. 
Our other Educators also came to Facethetics with training experience, having delivered training, or taught other practitioners in their previous roles. We have also worked closely with each Educator to ensure that all of our courses are delivered to the highest standard.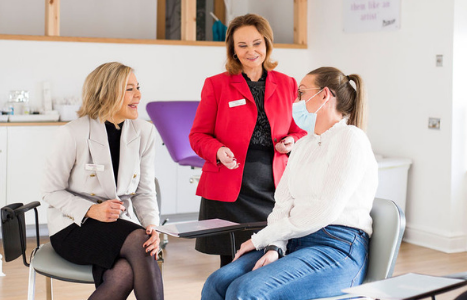 Experience of the company
So the Educator has experience, but what about the company itself? As we've learned from our seven years in business, A LOT goes into running training courses! Just the admin alone can be extremely complicated; coordinating different dates, keeping on top of applications, ensuring that learners have suitable entry requirements, putting together training materials, arranging models… ask our admin team and they'll tell you their list of tasks is pretty endless! When we first started up, we only ran a couple of different courses and added more over time… things still went wrong occasionally! Thankfully we've learned a lot over the years and we'd like to think that Facethetics is a well-oiled machine at this point! 
When researching different training companies, it's worth taking a look at how long they've been operating for and, as such, how experienced they are at actually running courses.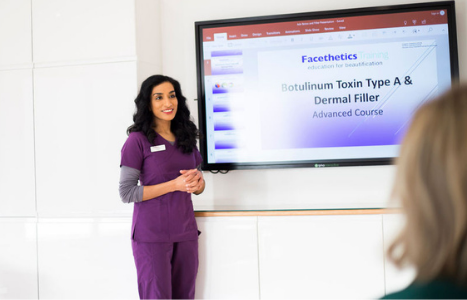 Passion
We believe that a good aesthetics training provider isn't just knowledgeable and experienced, they're also PASSIONATE. 
Think back to when you were at school. Did you have a favourite teacher? One who made their lessons interesting and fun? They were probably really passionate about their subject and wanted to encourage that same passion in their students too. The same applies for aesthetics training. A practitioner who is totally passionate about aesthetics, and wants to pass on their knowledge and skills to other practitioners, is always going to make a better training provider than somebody who's just in it for the money.
We founded Facethetics because we saw that the industry was seriously lacking in high quality training options, both for those practitioners who were just starting out, and for those who were looking to develop more advanced skills. Our passion for training stems from a desire to raise standards across the board in aesthetics, ensuring safety both for patients and practitioners.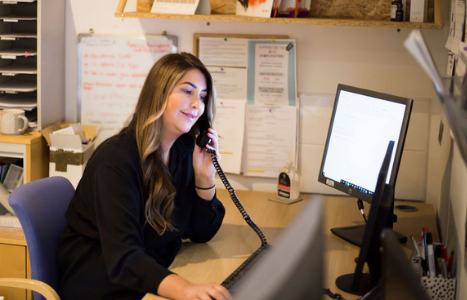 Pick up the phone

While researching training providers, you'll hopefully be able to find out a lot about them online. They'll probably have a website, where you should find information about their Educators, courses and company ethos. Plus, it's always a good idea to take a look at their social media and online reviews. But something we'd also recommend is to get on the phone and have a chat. Sometimes, the best way to get a feel for a company is to actually speak to someone. It's absolutely fine to call a training provider and explain that you're thinking about training with them but have a few questions, or want to know a bit more about them first. As we mentioned earlier in this blog, aesthetic training is a big investment, so it's important to make sure you've covered everything before you part with your money. A good, professional training provider will understand this, and should be happy to talk to you before you make your booking.
We hope you found this blog post helpful! As always, if you have any questions about Facethetics Training, or our courses, feel free to give us a call on 0151 559 0865, or email hello@facetheticstraining.co.uk
To book a place on one of our courses, click here.