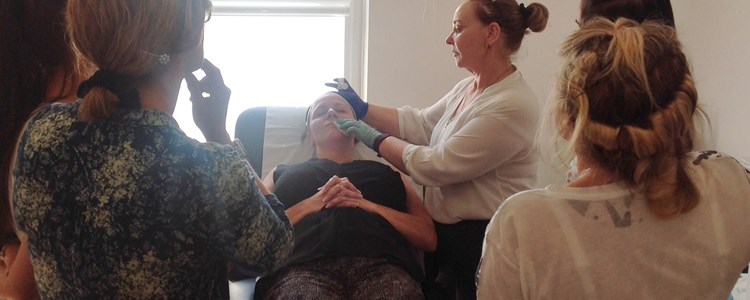 As many of you will know, in order for our delegates to carry out the practical part of their training, we provide models for them. Model treatments are normally about half the price that they would be in an aesthetic clinic, so these treatments are very popular.
We currently invite anyone who is interested in cheap Botox or filler treatments to sign up to our models mailing list. They will then be contacted whenever we require models for a training session. We have discovered however, that some people are very interested in booking in for discounted anti-ageing treatments with us, but they're not always sure which treatments or treatment areas would be most beneficial to them. This is why we are now offering our new VIP Models service. This service is for those people who would like to take advantage of our discounts on dermal filler and Botox but aren't too sure which treatments to start with, or just want some advice first.
For a one off fee of £40, you will be booked in to our aesthetic clinic with one of our aesthetic practitioners, who will discuss with you your areas of concern and fully assess your face. You will then be given your own bespoke care plan, which lists all of the treatments that would be suitable for you. Following your consultation, we will discuss with you all of the training sessions we've got coming up and get you booked in for the treatments you've been recommended by our practitioner. VIP models will also always be given first refusal on all training dates going forward, which means you will never miss out on any opportunities ever again!
If you would like to sign up to be a VIP model, simply give us a call on 0151 559 0865 and we will arrange your consultation appointment.