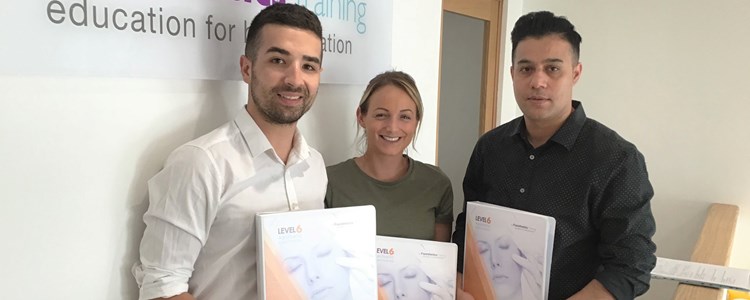 We've got a couple of exciting updates to share with you regarding Facethetics training courses!
Level 6 Launch
Our Level 6 course officially launched at the weekend and we're thrilled with how well the first two days of training have gone! 
If you're not aware, the Level 6 Qualification in Aesthetic Injectables is a brand new course, developed by the Facethetics team, to provide medical practitioners with a cost effective and time efficient way to gain a recognised qualification in Botox and dermal filler. The Level 6 course is approved by Gatehouse Awards, an Awarding Organisation recognised by Ofqual.

Following the current Facethetics course format, Level 6 includes pre-course reading and e-learning delivered via our virtual platform, alongside online assessments, practical training sessions and practical assessments, which will take place at our centre in Liverpool. Course materials have been developed by our Educators to be delivered and presented in an inclusive, blended format that will benefit each delegate's individual learning style.
There are a number of different pathways available, including a fast track option which is open to those practitioners who can demonstrate that they have prior learning and experience that meets our entrance criteria. 
If you would like more information about Level 6, contact our team at hello@facetheticstraining.co.uk or you can call 0151 559 0865.
Sunekos wins a Safety in Beauty Award!
As an official training provider for Sunekos, we were thrilled to hear that this fantastic product range had won the Safety in Beauty Award for "Innovation and Pioneering 2019"!
The Safety In Beauty Awards pay special tribute to the many outstanding businesses, professionals, brands and service providers in the beauty and aesthetics industry, celebrating and highlighting those who go the extra mile in pursuit of the highest standards of safety. The awards showcased personal case studies, stories and other examples of how the beauty industry can unite in enriching the lives of those it works with. 
The winners were announced in London on 6th July at a glamorous ceremony which took place in the luxurious Hilton Hotel, Mayfair.
If you would like more information on training in Sunekos, visit our course page here.