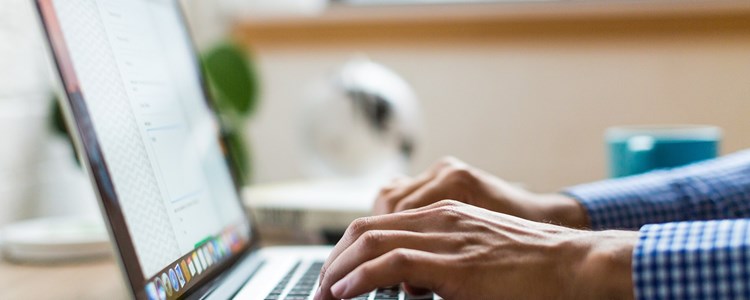 We previously mentioned in this post how important word of mouth referrals are, however, recent studies show that around 84% of people actually trust online reviews just as much as they trust personal recommendations. This is probably something you've experienced for yourself - whether you're trying to pick a hotel for your next holiday, or find out about a new restaurant - chances are you'll take a look at what people are saying online and make a decision accordingly. It doesn't matter how beautiful the photos of a holiday destination are if there are pages of negative reviews about it.
In an industry such as aesthetics, where it's vital to establish yourself as a trustworthy practitioner, positive reviews can make a huge difference. Reviews are also a great way to compile client feedback, confirming what you're doing right and highlighting anything that you may be doing wrong. Of course, hopefully your positive reviews will far outnumber any negative ones, but either way, encouraging your clients to leave you an online review can significantly impact the success of your business..
Facebook reviews
As you are no doubt aware, social media is one of the best ways to promote your business. Facebook is the most popular social media platform, boasting an incredible 2.41 billion monthly active users. Most of your clients are likely to have a Facebook account, and nowadays, many users will actually look up a business on Facebook before they even look at its website. A Facebook business page displaying great client reviews can therefore be a big help when it comes to attracting new clients.
One of the main benefits of a Facebook review is that it takes very minimal effort for a client to actually post one. Oftentimes, people are reluctant to post reviews on dedicated sites such as Yelp or Tripadvisor because they have to take the time to set up a new account, however, as most people are already on Facebook, it's literally just a case of them visiting your business page and typing out a quick recommendation.
What's also great about Facebook is that when a user posts a review, it is actually shared on their feed with their Facebook friends, which is of course fantastic exposure for your business. 

Google reviews

Perhaps less commonly used than Facebook, but still effective, Google reviews are displayed when your business or services are searched for on Google. Users will see details about your business, as well as an average review rating, so it's paramount to ensure that this number remains high.
Recent research also suggests that approximately 9% of Google's search algorithm is impacted by reviews. This means that the more positive reviews you have on Google, the higher you'll appear in the search rankings, and the more traffic you'll get to your site. 
A Google account is required in order to leave a review on Google, which may rule out some people, however, anyone who uses Gmail, Youtube, Google Docs or any other Google platform will automatically have a Google account, so you may find that more of your clients are able to leave a Google review than initially thought.
How to get reviews
We know that they're important, but how do you actually get people to leave them? Some clients may choose to do so completely unprompted, but we find that the best way to ensure that your clients leave you a review is to simply ask them. This can be done in person, at the end of an appointment ("If you're happy with the treatment you received today, I'd love it if you could take the time to leave me a review"), however, even if someone has every intention of leaving a review, it's easy for them to forget, so an email, text message or social media post can often be more effective. 
At Facethetics we try to make things as easy as possible - after a delegate has attended one of our courses, we send them a follow up email with links to both our Facebook and Google business pages and include an explanation of how to leave us a review if they want to.
Of course, some people prefer to keep their aesthetic treatments private, so you may find that certain clients are reluctant to share a public review. In these instances, there's no harm in asking them to send you a review via email, which you can share on your social media without including their name. Or, alternatively, they could leave a review that doesn't actually disclose the details of their treatment!
Replying to reviews
If someone has taken the time to leave a review, it's important to show your clients, and anyone else that might be looking, that you are grateful and appreciate the feedback by taking the time to respond and thank them for their kind words. Both Facebook and Google business pages will notify you whenever you receive a new review, and they allow you to publish a response, so get into the habit of monitoring your online reviews and replying to each one.
Dealing with a bad review
Nobody is infallible, and occasionally we end up with an unhappy client. Within the realm of aesthetics, where we may see clients for review or check up appointments, there is often the opportunity for a client to discuss any issues they may have with a particular treatment or service, hopefully allowing you to put things right. Unfortunately though, there are those occasions where a client, rather than inform you that they are not satisfied, will opt to leave a negative review online instead. 
Negative reviews can't be deleted from Facebook or Google unless they are in breach of Facebook's Community Standards or Google's policies. You can report a review, which may result in it being permanently deleted, however, this usually only happens if the review is obviously fake, slanderous or abusive. 
The main thing to remember with bad reviews, is that, as with the good ones, you must reply. Show that you take criticism seriously and that you are willing to take steps to mend the relationship with the client. Highlight that you are sorry that the client had this experience and offer a phone call or appointment to allow you to discuss how you can put things right.
Of course, you may feel that a negative review is completely unfair or even untrue. Sometimes within the aesthetics industry we come into contact with difficult clients who seem impossible to please, even when you've already gone the extra mile. While it can be easy in these cases to lose your cool, take a breath and maintain your professionalism. If you know that you are not in the wrong, you can still leave a comment along the lines of "I'm sorry you weren't happy with your treatment" but you can then follow this up briefly outlining the facts of the incident, giving your side of the story so that anyone else who sees it will realise that this review isn't strictly accurate.