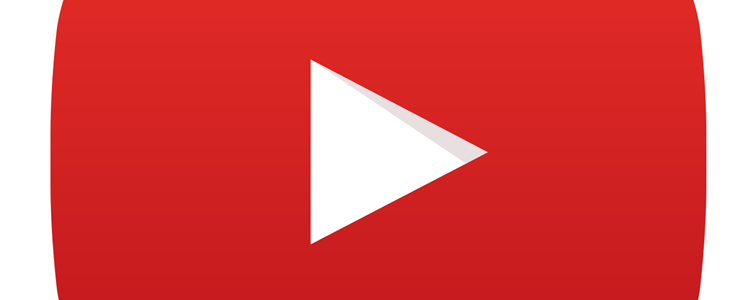 If you would like to read the previous article in our Marketing series, click here to go to Part 4
Part 5: Video Content
We've previously talked about the importance of using photos to market your business, but in this month's article we're going to discuss another marketing method that has risen in popularity in recent years; video.
Why use video?
Take a quick scroll through your news feed on Facebook or Instagram and you'll probably see that more and more people are sharing video content online. With the huge success of platforms such as Youtube, Snapchat and the now discontinued Vine, it has never been easier to quickly create and share short videos. Fast, easy-to-digest information is often more popular with consumers than paragraphs full of text, and video can be a great way of producing this information.
At Facethetics, we have found that a video can be really useful when it comes to demonstrating how a particular treatment works. For example, we have a short video on our website that shows a 5 Point Cog Lift being performed. This is a treatment that can be tricky to explain as it's sometimes difficult for people to visualise how the threads are inserted, but with a video, they can see exactly what a procedure entails.
Video also allows you to show off the results of a treatment in a lot more detail than a photograph. We've seen some of our learners making use of this on social media, by sharing videos of their clients post-treatment. Rather than sharing several photos taken from different angles, a single video that pans from one side of the client's face to the other, can do the same job and, in some cases, looks more professional. Of course, we're not saying to stop using photos completely, but sometimes it's nice to vary your content a bit!
How to do it
If you're not very technologically savvy, the idea of creating and sharing a video might seem a bit advanced but it really doesn't have to be. Virtually everyone has a phone or a tablet that allows them to record video footage and this is really all you need. If you want to record a video of you performing a treatment, you'll obviously need someone else to hold the camera, but other than being able to keep their hand steady and knowing how to press "record", they don't need any special skills. Of course, if you're lucky enough to know a professional filmmaker who has the proper equipment, great, but this really isn't necessary!
One thing to remember, which may sound obvious, is which way to hold your camera. Smartphones and tablets usually allow you to film in portrait or landscape, but unless you're posting on Snapchat or creating an Instagram Story, stick to landscape mode. If you film something in portrait mode and then share it on Facebook or Youtube, you'll end up with a small narrow video in the middle of the window, with a black frame on either side. Instead, keep it landscape (ie hold your phone sideways) and the video will automatically be saved in the correct dimensions for most video platforms.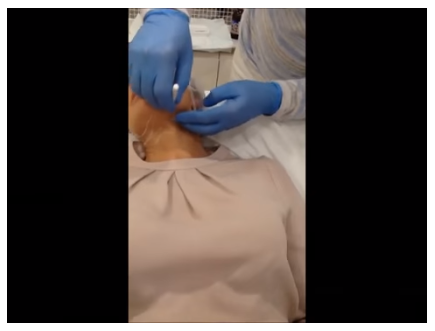 If you hold a phone or tablet upright while recording your video, it will be recorded in portrait, which results in a video that is the wrong dimensions for many video platforms. Hold the phone/tablet on its side instead.
Remember, videos don't have to be long. Instagram only allows users to post videos that are a maximum of a minute in length and most viewers will lose interest after a couple of minutes anyway. Keep your content short and snappy. If you want to film a full treatment being carried out, you can, but make sure you either edit the video or speed it up so that it isn't too long.
Editing
Depending on the sort of videos you're making, you may find that they require little to no editing at all. If you're just sharing clips of a treatment, you might want to trim the video in length, but this function is now actually included on a lot of smartphones and tablets and is literally just a case of dragging the video timeline to the points where you want it to begin and end.
If you did want to try something a little more advanced, such as editing two video clips together or adding text or music, there are actually a lot of easy video editing apps available on iOS and Android and you can often find online tutorials to guide you through the process. Two of our favourites are Filmorago and iMovie. If you'd prefer to edit your video from a computer rather than a phone or tablet, you could look into programmes such as Windows Live Movie Maker or the full version of iMovie for Mac. If you use one of these programmes, you'll probably find that once you've got the hang of the basics, it's actually pretty straightforward and you may even want to try out other functions such as adding transitions and effects to your clips.
Where to post
Once you've created your video, you're going to need to share it. At Facethetics, we like to post short snippets of videos on our Instagram and Facebook accounts. These videos may literally just show 30 seconds of a treatment being carried out, but they give us an opportunity to show our followers a little bit of what goes on during our courses. We also occasionally post longer videos on our Youtube channel and website. These videos may go more in-depth about a particular treatment or course, or even be a montage of several treatments. It's really up to you what sort of video content you create and once you start experimenting, you'll start to find what works for you. The main thing is to not be afraid and give it a go!