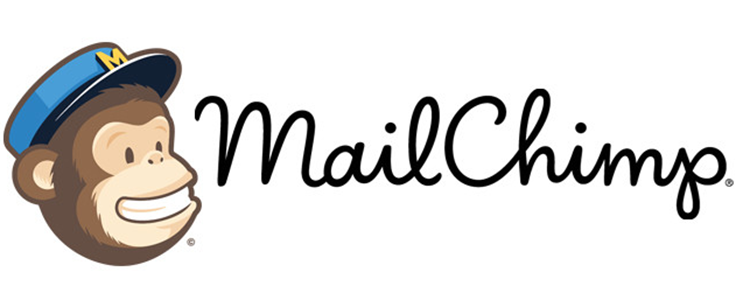 To read the previous article in our Marketing series, click here for Part 3.
Part 4: Email Marketing
We've previously discussed the effectiveness of using social media channels such as Instagram and Facebook as a way of promoting your services to larger numbers of people. While social media can be a great tool for marketing, there is no way of guaranteeing that all of your followers will actually see everything that you post online. Facebook and Instagram use complex algorithms that impact what appears in each user's feed, meaning that each of your posts will only be shown to a percentage of your followers, unless they actually visit your page. With this in mind, it's worth thinking about other methods that can be used for communicating with lots of people at once. One of these methods, which doesn't have to take up a lot of time or resources, is email marketing.
Why use email marketing?
There is a good chance that most of your clients or potential clients will have an email address that they check regularly, whether it's a work or personal one. We also know that most people also access their emails via their smartphones, meaning that email marketing can be an extremely quick and effective method of communicating with your clients. Unlike social media, where you'll share a post and then wait for your followers to see it and hopefully engage with it, a marketing email is going direct to the recipient, therefore, depending on how often they check their emails, their reaction and engagement with that email can be far more instantaneous.
Marketing emails can be used for a number of purposes, from making people aware of a new service or special offer, to reminding patients that they have an appointment, asking them to leave you a review, or even offering them a "welcome back" discount if you've not seen them for a while. Even if a patient doesn't actually take you up on the service or offer you're promoting in the email, you're still keeping that line of communication open with them and reminding them that you exist! At Facethetics, we send out regular emails to let people know when we've got a new course coming up. Often, after we've sent an email out to our mailing list, we'll be contacted by delegates who aren't necessarily looking to book in for the course we've emailed about, but have been reminded that they were planning to book something else with us anyway.
How do I create marketing emails?
There are a number of different programs that allow you to easily create and send marketing emails to your mailing list. If you use a salon booking system such as Phorest, you may already have an email platform automatically built in. If not, you can set up an online account with a site such as Mailchimp, which is probably one of the most well known email marketing software options available. This article provides a run down of some other email marketing alternatives and how they compare.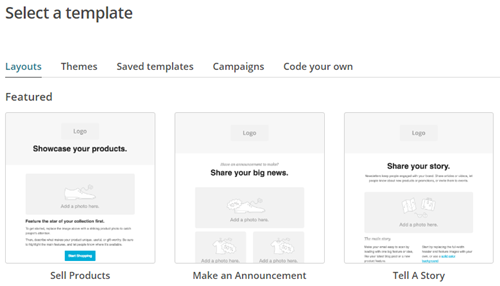 Most email marketing software includes easy to use design features, allowing you to create eye catching emails without the need for graphic design skills. In Mailchimp, there is a huge selection of pre-designed templates, which can be tweaked using your own colour schemes, as well as a drag and drop system to create your own layout and insert logos and pictures as required. Another important feature of systems such as Mailchimp is that they allow you to create emails that are mobile friendly. As we've already touched on, more and more people are checking their emails using their smartphone rather than a PC, so it's important that once you've spent time designing a marketing email, it displays correctly on a mobile phone screen, as well as a computer screen.  
How do I build up a mailing list?
Of course, before you start sending out emails, you're going to need a list of email addresses to actually communicate with. If you're an established practitioner, you may already have this, in which case you can simply upload this into your chosen email software. If you're starting out and still building up your client base, take every opportunity to gather new email addresses that you can. Add an email address field to the consultation form that every new patient fills out, and, if you have a website, make sure you add a mailing list sign up form, so that people can sign up to receive updates from you. If you are a mobile practitioner, you could even request to leave a sign up sheet at each of the salons you visit, where clients can write down their email addresses so that you can stay in touch with them and let them know your next clinic dates. The offer of a small gift or discount to new sign ups can be a great way to encourage more people to share their email addresses.
IMPORTANT: Remember that new GDPR legislation requires businesses to provide everyone with an "opt-in" for marketing emails. This means that you must include some kind of tick box or field on a form, so that your client can confirm that they wish to receive emails from you. If a client does not opt in to your marketing emails, and you email them anyway, you are ultimately breaking the law and can be fined a large sum.
Getting the most out of email marketing
Once you've set up an account and uploaded your mailing list, you can start sending emails! The possibilities are endless when it comes to design and layouts, but in our experience, it's important to keep things simple. It can be tempting to add lots of text and images but more often than not, people don't have the time or the patience to sit and read a long email. Keep important information at the top, and try to use words or phrases that you know will keep the reader interested. As we all know, everyone loves an offer, a discount or a freebie, so make sure that if you're offering any of these, this is the first thing the recipient sees. There's no point in sending out an email with a special offer and then putting the details of the offer right at the bottom of the email; most people will either miss it or delete the email before they get to the bottom!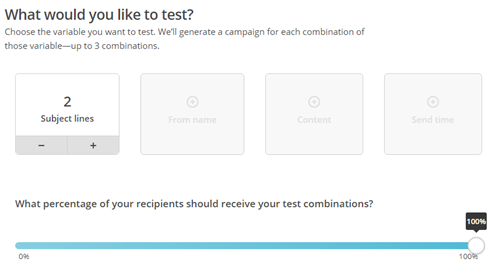 When it comes to actually sending the emails out, you can use Mailchimp's split testing feature to work out the best time of day to send, and even which subject lines will give a better open rate. You may find, for example, that more people open your emails when they go out early in the morning, so you can make sure that any future emails are scheduled to go out at the same time.
As you become more confident with using your email marketing software, you can experiment with features such as segmentation, which allows you to break down your mailing list into different groups and demographics. For example, if you are a mobile practitioner, you may have one mailing list but only wish to send an email to the patients that go to a specific clinic or salon; with segmentation you can do this easily.
Final things to remember
Don't bombard people. Once you get the hang of email marketing, you may be tempted to keep sending out special offers but you'll find that people soon get sick of receiving lots of emails from you and you'll probably notice a drop in your open rate. We recommend sending no more one email per week but ideally keep it to just a couple each month, unless you are segmenting your list and sending a selection of different emails out to different demographics or groups.
Check before you send. This sounds obvious but it's so important! Once you've clicked send, there's no bringing it back, so take some time to read through your email, checking that everything is filled in, all the information is correct and that there are no typos or spelling mistakes. There's nothing more frustrating than clicking "send" on a mass email and then realising there's a really obvious spelling error in the opening line!
Include a call to action. Make sure that you always include a call to action such as "Book Now" or "Call Now" in your email. If you're going to take time writing up an amazing new treatment or offer, at least make it clear to the reader that this is something they can and should book in for. By providing a very clear call to action, and a contact number, you're making it easy as possible for your patients to pick up the phone and book.
 If you would like to read the final article in our Marketing series, click here to go to Part 5.