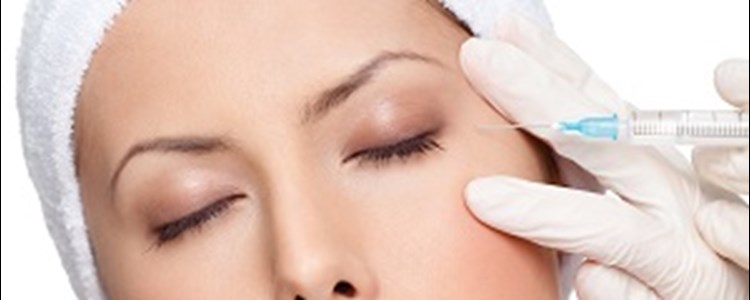 We receive a lot of enquiries from medical professionals looking to move into the aesthetics industry but who simply don't know a lot about it. While many people nowadays will have Botox or filler treatments themselves, or know someone who does, there are still plenty of people who just don't come into contact with the world of aesthetics in their day to day lives, which is why, for someone starting out, it can seem daunting to learn about something that is so new to them.
We've put together a quick overview of some of the most common question we get asked by beginners, to hopefully help those of you considering moving into this industry to understand these treatments a little bit better.
I'm interested in moving into medical aesthetics, where do I start?
If you're completely new to aesthetics, your best starting point is Beginners Botox and Beginners Filler. These courses are designed to equip you with the understanding and skills you need to be able to perform "basic" filler and Botox treatments safely. You will be taught how the treatments actually work, contra-indications to treatment, injection techniques, product knowledge, pain management, patient consultation and assessment skills and how to deal with complications.
Once you have mastered the basics, you may wish to learn how you can use Botox and filler in more advanced ways, such as for jawline tightening, lip enhancement, cheek enhancement and even treating excess sweating. These skills are covered in Advanced-level courses. 
What is the difference between Botox and filler?
Quite simply, Botox softens lines and wrinkles, whereas dermal filler literally fills them. Botox is injected directly into the muscles of the face to prevent them from moving as strongly, thus preventing wrinkles (which are caused by these movements) from occuring. Filler is injected into deeper lines and areas that have lost volume or plumpness through the ageing process.
Are these treatments prescription only?
Botox is a prescription only medication, yes. This means that every patient who has the treatment must be prescribed the Botox specifically for that treatment. If you are not a prescriber yourself, you would need to be working alongside a prescriber who will see your patients face to face and (if they are deemed suitable to have the treatment) write their Botox prescription for them. You would then be able to administer the Botox.
Dermal filler is not a prescription only medication.
Which is more popular, Botox or filler?
The two work in different ways on different areas of the face and there is demand for both, so it's not really possible to say which is more popular. We often find that if a patient comes to you for a certain treatment and is happy with their results, they end up returning to you to try something else, for example, a Botox patient who sees the improvement to the lines and wrinkles on their forehead may ask what can be done to address the lines around their lips, which is why it's useful to be able to offer both filler and Botox.
As a beginner, you may wish to learn one procedure first and focus solely on building your confidence and skill in this area before moving on to something else. This is absolutely fine and there are no rules about whether you should learn Botox or filler first.
Hopefully this blog post has answered some of your questions about training in Botox and Filler. If you'd like to know more, use the navigation at the top of this page to go to our individual course pages, or give us a call on 0151 559 0865.