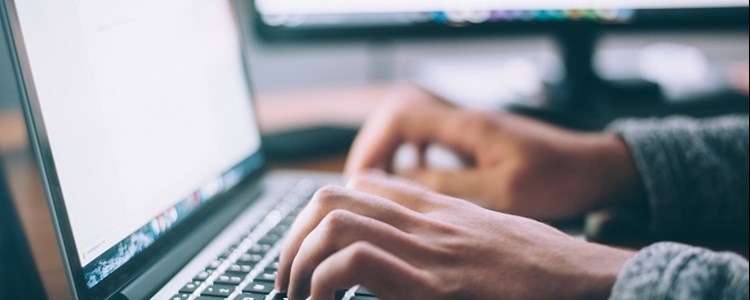 The aesthetic industry can sometimes seem daunting, both to practitioners who are just starting out and to those who are more experienced. Unlike other areas of medicine, there has never been an official regulatory body or organisation for practitioners to seek support and guidance from, should they need it. At Facethetics Training, our team is always on hand to help our delegates if they have any questions or require further advice following their training, however, we can also recommend some other excellent resources and groups that practitioners of any level may find helpful.
Facethetics Blog
First off, we'd like to start off by mentioning our very own blog! Every month, we post new articles relating to the aesthetics industry. We aim to keep everything relevant and useful to aesthetic practitioners, particularly those who are starting out in the industry. Our articles have so far covered a variety of subjects including; prescribing, marketing and managing patient expectations. We're always happy to take suggestions, so if there's ever a particular topic that you would like us to address, let us know by sending an email to hello@facetheticstraining.co.uk and we'll see what we can do.
Facethetics Discussion Group
We also have a private discussion group on Facebook which is a great way for aesthetic practitioners to ask questions, share case studies and support one another. With over 250 members, there's plenty of conversations and stories being shared, and it's especially useful for practitioners who are new to the industry and want to get advice from those who have been practising for longer. The group is only open to Facethetics delegates, so you would need to have attended at least one of our courses in order to be granted access.
Private Independent Aesthetic Practices Association (PIAPA)
Founded in 2004 by our Lead Educator, Yvonne Senior, PIAPA was set up to provide support, guidance and educational opportunities to medical professionals working within aesthetics. PIAPA hosts regular meetings and events with the aim of providing their members with opportunities to gain new knowledge, as well as an outlet to discuss various topics relating to aesthetics and to share their experiences in a supportive environment. PIAPA also works closely with manufacturers, suppliers and regulatory bodies in order to keep members up to date and informed on the latest news and developments within the industry.
Aesthetic Complications Expert Group (ACE Group)
ACE Group was formed in 2011 order to provide practitioners with expert guidance on how to manage complications in aesthetic medicine. The guidelines produced by ACE Group are all based on evidence and best practice. They are reviewed by a number of industry experts before they are approved and made available to practitioners. They are also regularly updated as new treatments and evidence becomes available within the industry. Members of ACE Group are given free access to the guidelines and can also contact the ACE Group Expert Network, should they need further advice or guidance.
Consulting Room
Consulting Room is almost a "one-stop-shop" for everything relating to the aesthetics industry. Described as "the UK's largest cosmetic information website", it offers members a vast selection of benefits including; a clinic search directory where you can add your business details to be viewed by potential patients, exclusive discounts and deals from partner suppliers, a monthly magazine and blog featuring articles contributed by industry experts and access to a database of UK-wide events and conferences.