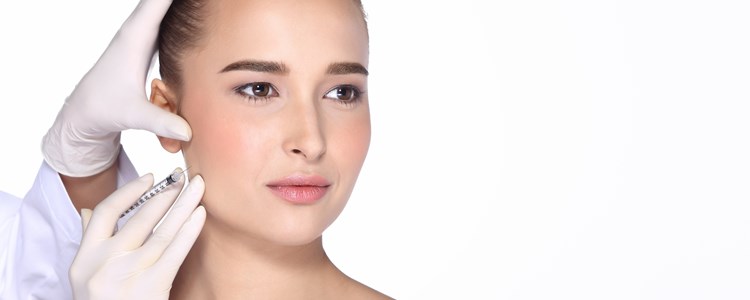 One subject that we get asked about regularly is prescribing. As certain medications are prescription only, there is still some confusion surrounding prescribing, and whether holding this qualification will affect your eligibility to become an aesthetic practitioner. We've decided to put this blog together to hopefully answer any questions you may have about prescribing.
Prescribing Botox and Dermal Fillers
Firstly, as you probably know, Botulinum Toxin is a prescription only medication. This means that it must be prescribed for the patient, before it can be administered. However this does not mean that only prescribers can legally carry out Botox treatments. If you are a medical professional who does not hold a prescribing qualification, such as a nurse or a paramedic, you can still train in and perform Botox procedures, but you must be working alongside a medical professional who can prescribe, and they will need to see each of your patients prior to treatment, in order to prescribe the Botox for them.
On the other hand, dermal fillers are not a prescription only medication. There are often rumours circulating in the industry that regulations will change and dermal fillers will become POMs, however, currently, this is not the case and fillers do not have to be prescribed. This means that as long as you are fully trained in dermal fillers, and you have insurance cover, you are perfectly safe to purchase dermal filler products and carry out treatments on your patients.
Your Prescriber
If you do not hold a prescribing qualification yourself, but you wish to perform Botox treatments, you will need to work with a prescriber. This can be a doctor, dentist or a nurse who holds the V300 prescribing qualification. You may already know somebody who can do this for you, such as a friend or colleague. If you do not know anyone who can prescribe for you, Facethetics may be able to put you in touch with prescribers in your local area once you have completed your training with us. We keep a list of prescribers who are happy to be contacted by people who have trained with us. Simply let us know where you are based, and we will send you the contact details of any prescribers on our list that are nearby. You can then contact them directly and hopefully arrange a partnership.
It is important to remember that insurance companies will only provide cover for a treatment, if the practitioner is properly trained in that treatment. This extends to prescribing. Even though your prescriber won't actually carry out the Botox treatment, they are ultimately the person who is giving the "go ahead" for the patient to have treatment, and therefore they are responsible for its outcome. This means that any prescriber that you decide to work with should be trained in and have a full knowledge and understanding of Botox themselves. This ensure that you are both covered by your insurance in the event of a claim.
The Consultation
Prior to treatment, every single one of your Botox patients must see your prescriber in person, and undergo a medical consultation. This allows the prescriber to verify that the patient is safe to have treatment and that they are happy to prescribe the medication for them.
For many years, it was fairly common for prescribers to "remote prescribe". This meant that they didn't meet the patients in person, but instead spoke to them briefly on the phone or via Skype, before signing off a prescription for them. Remote prescribing of Botox is now banned under the NMC, GMC and GDC and absolutely should not be considered as an alternative to a face to face consultation.
The V300 Course
If you would prefer not to have to work alongside a prescriber and instead prescribe the Botox yourself, there is the option of undertaking the V300 Non-Medical Prescribing course. This is a university course that is open to registered nurses and midwives and allows them to practice as independent prescribers. The course is available at several universities across the UK and generally takes around six months to complete.
Becoming an independent prescriber will allow you more flexibility with your patients, as you won't have to work around the prescriber's schedule. However, it's important to bear in mind that many people who have completed the course describe it as "intense" with a lot of work and exams. If you are new to aesthetics it may be a better option to train in Botox and/or fillers first, to make sure that this is an area you definitely want to move into, before jumping straight in to the V300.