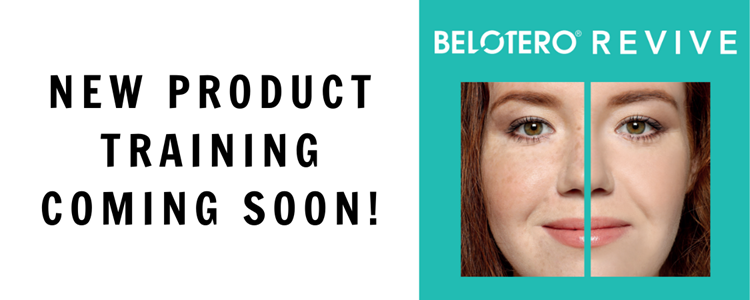 As a UK training partner of Merz Aesthetics, Facethetics are often amongst the first in the country to hear about new developments, products and techniques. Earlier this year, we welcomed the team from Merz to Facethetics HQ for a "Train the Trainer" day. As you know, there's always something new to learn within aesthetics, so these sessions are a fantastic opportunity for our Educators to continue developing their knowledge and skills, as well as getting to try out new products. During this particular training session, we were introduced to the newest product in the Belotero range… Revive.
Treating the SKIN
A challenge faced by many aesthetic practitioners today is treating the skin. With the popularity of "flawless" makeup trends, social media filters that give an airbrushed effect to the face, and HD cameras that highlight every imperfection, patients are becoming more and more aware of the tone, texture and quality of their skin.
While toxin and dermal fillers will address lines and wrinkles, contour the face and restore lost volume, they won't do much to improve the skin itself. Even the most skilled injectors can't transform dull, dry, uneven skin with toxin and fillers alone! While some aesthetic practitioners do also offer skin treatments such as chemical peels or microneedling, we know that there are many of you out there who have chosen to specialize in injectables, meaning you may need to refer your patients elsewhere when it comes to skin advice.
An injectable skin treatment?
Enter Belotero Revive!
Belotero Revive is a next-generation injectable "skin booster" containing cross-linked Hyaluronic Acid and also Glycerol to hydrate and rejuvenate the skin from the inside out.
It's NOT a filler - it doesn't add volume or "fill" the skin. Instead, it works beneath the skin's surface, rehydrating the skin, improving elasticity and firmness, and smoothing superficial fine lines by reducing skin roughness.
We are so excited to be amongst the first training providers in the UK to be delivering training for Belotero Revive!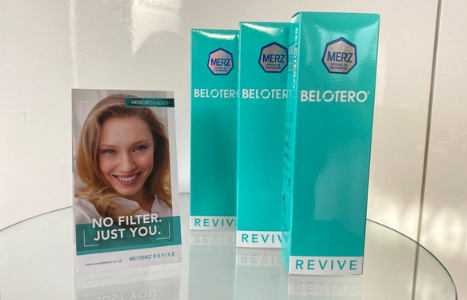 Sun damaged skin
One of the biggest, if not THE biggest culprit for causing premature ageing to the skin is the sun. Most experts agree that everyone should wear SPF whenever they go outside, even on colder or cloudy days, however, we know that many patients aren't quite as meticulous with their SPF application as we'd like them to be! Over time, repeated exposure to harmful rays from the sun cause the structure, function and appearance of the skin to change, resulting in visible signs including;
- superficial lines and wrinkles
- loss of elasticity
- pigment
- coarseness
- dryness
As mentioned above, while aesthetic injectors can use fillers and botulinum toxin to smooth out wrinkles and lift and contour the face, addressing that coarse, dry skin texture caused by sun damage requires a different approach.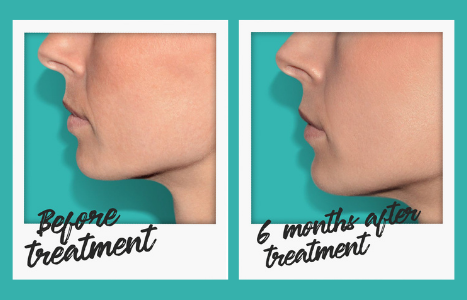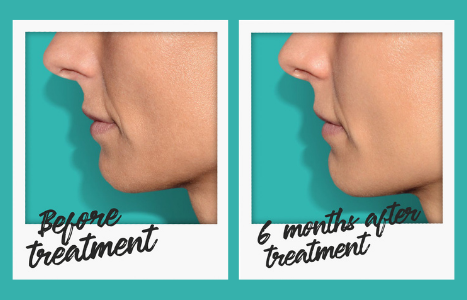 Hydration is KEY
Containing a powerful combination of Hyaluronic Acid and Glycerol, Belotero Revive treats the early signs of sun damage by literally rehydrating the skin from inside. Studies have shown that Glycerol actually enhances the potency of HA, by strengthening the HA matrix. 
In addition to containing both HA AND Glycerol, Belotero Revive also utilises Cohesive Polydensified Matrix (CPM) Technology, which differentiates it from other skin boosters on the market. CPM Technology ensures that Belotero Revive can be penetrate into even the smallest of spaces, while cohesively staying in tact, resulting in even, natural-looking results.
Designed to be injected at multiple levels in the skin, Revive works beneath the skin's surface, providing hydration where it's needed most. In a controlled study, carried out on female patients aged 25 - 45, Belotero Revive was shown to;
- significantly improve skin hydration
- significantly decrease skin roughness
- significantly improve skin elasticity
- significantly improve skin radiance
Belotero Revive is an ideal treatment for those patients wishing to address the premature signs of ageing and/or sun damage, as well as those interested in giving their skin a natural all-over boost.
Interested in training in this treatment? Keep an eye on our website and our social media channels for more info, coming soon!