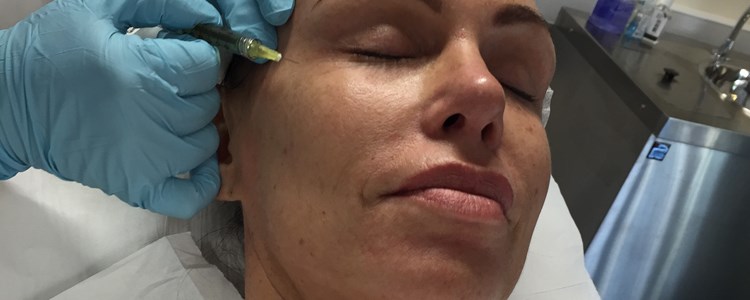 Facethetics Training is now offering one to one mentoring with our Head Tutor, Yvonne Senior. While we pride ourselves on offering excellent training courses which equip delegates with the skills and knowledge required to safely and successfully provide aesthetic treatments to their patients, we also know that some delegates may feel more confident about carrying out these procedures if they have a little more time to practice.
For those practitioners who are very new to aesthetics, or to a particular treatment within aesthetics, mentoring is a fantastic way to help build confidence and consolidate learning. Mentoring allows a practitioner to spend one to one time with a more experienced and knowledgeable practitioner who can offer them support and guidance. As mentoring can be completely tailored to focus on a particular procedure or certain treatment area as preferred by the delegate, it is a great way for them to build on the knowledge they gained during training, while also addressing any queries or uncertainties which may have since arisen.
During a mentoring session, the delegate will choose exactly what they want to focus on and we will then tailor the session so that it is dedicated specifically to these requirements. Models will be provided by Facethetics and the delegate will spend the day consulting and treating within their chosen area, while being supervised and guided by Yvonne.
As chair of PIAPA, Yvonne has always been passionate about mentoring and supporting practitioners within the field of aesthetics. She has over 16 years' experience in aesthetics and is highly knowledgeable on everything from facial assessment and consultation skills to injection techniques and aftercare. Delegates who choose to undergo a mentoring session with Yvonne will receive a level of advice and support that is second to none.
If you would like to find out more about mentoring or book a session, visit our One to One Mentoring page!