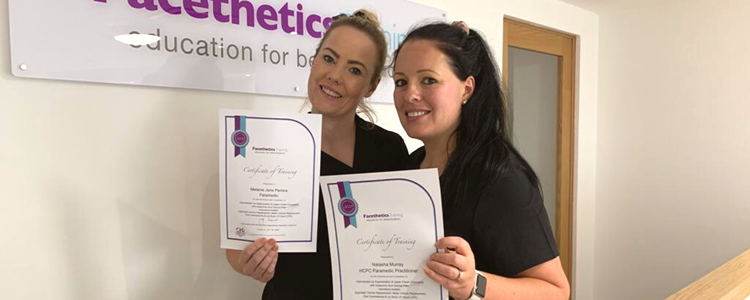 We've got a lovely feature in the Liverpool Echo at the moment, describing how former delegates Natasha Murray, Melanie Perrins and Billie-Jae Richards have all been carving out successful careers in aesthetics following their training with Facethetics.
Natasha and Melanie have known each other for 10 years, and decided to take the leap into aesthetics together, both attending our 3-day Aesthetic Injectables course, back in August 2020. During their training, they also met Billie, and the three have continued to support one another in their aesthetics careers ever since.
All three practitioners have established thriving aesthetics businesses and we are absolutely thrilled to see them doing so well! 
Click here to read the full article.
Remember, at Facethetics YOUR success is OUR priority so we are always happy to offer support and guidance, even when you've completed your training with us. As Natasha, Melanie and Billie can attest, our team is always on hand to answer questions, whether that's over the phone (0151 559 0865), via email (hello@facetheticstraining.co.uk) or on our Facebook Discussion Group.
If you're interested in training with Facethetics, get in touch using the contact details above, or click here to submit an application form!