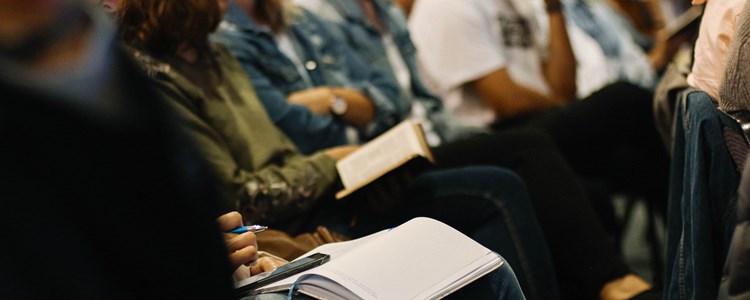 As a training provider, we hear from people who are all at different stages in their career; medical professionals who wish to move into the aesthetics industry, experienced aesthetic practitioners looking to learn a new technique or procedure, and beauty therapists who want to move on to more advanced treatments. We've also received enquiries from individuals with no experience whatsoever in beauty or medicine, who are interested in aesthetics but aren't sure what sort of qualifications they need to achieve first.
With lots of confusion in the aesthetics industry surrounding who can and can't train, we've written a guide covering the main qualifications that will grant you access to further aesthetics or advanced skin courses upon completion.
Please note, entry requirements differ amongst training providers. The information presented below applies to Facethetics Training courses. Always check with your chosen training provider exactly what they require before undertaking a particular course or qualification.
Beauty Therapy Qualifications
The majority of general beauty therapy courses are available to school leavers aged 16 and above. While the content of a beauty course may vary slightly from college to college, they generally follow the same format and cover the same, or similar areas of study. The three government-approved awarding bodies for beauty therapy qualifications are CIBTAC, VTCT and City & Guilds.
Level 2
The minimum requirement to work as a beauty therapist in a salon or on a self employed basis is a Level 2 qualification. This is usually considered to be "junior" level in a salon environment and enables the therapist to practice some of the most popular beauty treatments such as waxing, manicures and pedicures. In order to progress further within beauty and offer more advanced or specialist treatments, most beauty therapists go on to study Level 3.
At Facethetics, we accept Level 2 beauty therapists on our Dermaplaning course. We also offer our Bridge the Gap course specifically for Level 2 beauty therapists who do not wish to study the full Level 3 syllabus, but wish to move in to advanced skin treatments. This course essentially "bridges the gap" in skin knowledge between Level 2 and Level 3. If you are interested in a career in beauty or skin, but don't currently hold a Level 2 qualification, our VTCT Level 2 Award in Facial Massage & Skincare is a great starting point.
Level 3
This is a full beauty qualification. After covering general beauty treatments at Level 2, beauty therapists can learn more specialised treatments at Level 3, such as Swedish massage, intimate waxing and makeup. Beauty therapists who wish to specialise even further may choose to progress to Level 4, however, Level 3 is a sufficient qualification to seek employment in a beauty salon or to work as a self employed beautician offering the full range of beauty treatments.
Facethetics offer several advanced skin courses to beauty therapists who are qualified to Level 3, these include Chemical Peels, Microneedling and Microdermabrasion. We also offer the Level 3 Certificate in Anatomy, Physiology and Pathology, which opens up a number of career pathways for those interested in beauty or skin treatments.
Level 4
Level 4 covers the more advanced beauty procedures, such as micropigmentation, laser and IPL. If a beauty therapist wishes to specialise in a more technical area of beauty, they will most likely need to study a Level 4 course.
Medical qualifications
Currently, the majority of aesthetic practitioners come from a medical background and therefore have a university degree in nursing, dentistry or medicine. Obviously with the level of commitment required to undertake a medical degree, this is best suited to individuals who ultimately want to work in a medical environment such as a hospital or a dental surgery. That being said, with the rise in popularity of aesthetics, we are seeing more and more medical practitioners completely moving away from their medical roles  to solely focus on their aesthetic business instead.
At Facethetics training, all of our medical courses such as Botox and dermal fillers are only open to qualified medical professionals. In addition to doctors and nurses, we can also train dental therapists and dental hygienists, as well HCPCs, such as paramedics, physiotherapists and pharmacists. Applicants are all assessed on an individual basis.
Level 7
UPDATE 24th June 2022 - please note, this blog has been updated to reflect recent developments in the aesthetics industry
Due to the lack of regulation surrounding the aesthetics industry and amid concerns that the quality of training aesthetic practitioners varied significantly depending on the provider, Health Education England recommended that anyone delivering Botox and dermal fillers should be qualified to Level 7. This is the equivalent of a masters degree and was put forward by HEE as a way of ensuring more standardised levels of training for aesthetic practitioners.
There are two ways to obtain a Level 7 qualification; the first is to complete a three year postgraduate degree in aesthetic medicine. Alternatively, there are now several independent training providers offering Level 7 courses that can be completed in a much shorter timescale than a three year degree. The majority of providers offering Level 7 training also offer several pathways, meaning that it is accessible to both medical practitioners who are complete beginners in aesthetics, as well as to those who have been practising aesthetics for some time. Facethetics will be launching our own Level 7 course in September 2022!
It is important to note that Level 7 is not currently a mandatory requirement for practising aesthetics. However, back in March of this year, it was announced that a new mandatory licensing scheme was in the works for the aesthetics industry in England. This would mean that anyone practising aesthetic procedures (such as Botox or dermal fillers) would legally be required to obtain a license. There is currently no information about what the licensing scheme will entail, and it could potentially be up to two years for the details to be finalised, however, many in the industry suspect that all licensed practitioners will need to meet an educational standard. As Level 7 was specifically designed to meet the guidance laid out by HEE and the JCCP, there is a good chance that a Level 7 qualification (or equivalent) will be required for licensing. At Facethetics, we are keeping a close eye on the discourse surrounding licensing and will update our blog and social media pages as and when new information is released.
Additional qualifications
V300 Non-Medical Prescribing
This is university course that is open to nurses and other health professionals which allows them to independently prescribe medication to a patient without sign off from a doctor or dentist. While a V300 qualification is not essential for working in aesthetics, it can be beneficial to a practitioner offering certain treatments, the most obvious one being Botox. As Botox is a prescription only medication, practitioners who do not hold a prescribing qualification must essentially "team up" with a doctor or other prescribing medical professional in order to prescribe the Botox for their patients. You can find a more in-depth explanation of prescribing here.
Phlebotomy
A phlebotomy or venepuncture course provides the required training to safely take a blood sample from a patient. Again, this is not an essential qualification for practising aesthetics, however, it is required for anyone who wants to train in and deliver PRP treatments. While some medical professionals will cover phlebotomy as part of their training, they may not actually use this skill on a day to day basis, so it is important to confirm with the PRP training provider whether or not a certificate of competence in phlebotomy is required before embarking on training.