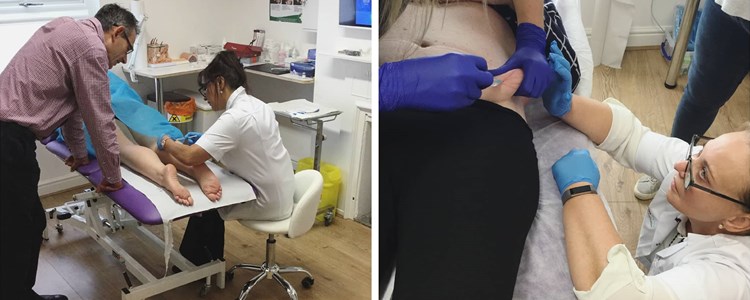 At Facethetics Training, it's safe to say that our Botox and dermal filler courses are definitely our most popular. In addition to the many medical professionals who take their first steps into the world of aesthetics by attending our Beginner's courses, we also train countless practitioners who are further along in their aesthetics career and wish to learn more advanced techniques using toxin and filler. With our Intermediate Lips and Cheeks training, Lips Masterclass and Advanced Botox and Filler course, a practitioner can keep themselves busy for a long time just focusing on Botox and dermal fillers! However, there are also several other aesthetic treatments that practitioners may wish to train in once they've mastered Botox and filler and are ready to offer their patients even more variety.
If you're an aesthetic practitioner looking for a new challenge or just wondering what other treatments to take on that will complement the anti-ageing procedures you're already offering, read on!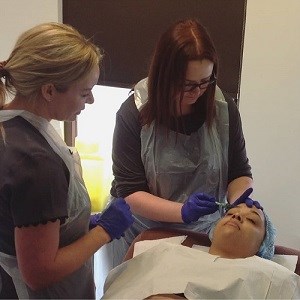 Skin
Advanced skin procedures, such as chemical peels and microneedling, can be a great add-on for an aesthetic practitioner. While injectable treatments will address lines and wrinkles, contour the face and restore volume, they won't do much to improve the appearance of the skin itself, especially if your patient has a particular skin problem. A practitioner who can not only address the signs of ageing, but can also offer solutions to long term skin issues such as acne, acne scarring or hyperpigmentation, will definitely have an edge over other aesthetic practitioners. Furthermore, when using a combination of both advanced skin and anti-ageing treatments on their patients, practitioners will ultimately see much better results.
Facethetics offers a variety of different advanced skin courses, as well as our two day Global Approach course, which is an ideal starting point for practitioners who are new to treating the skin as it covers chemical peels, dermaplaning, microneedling and Sunekos.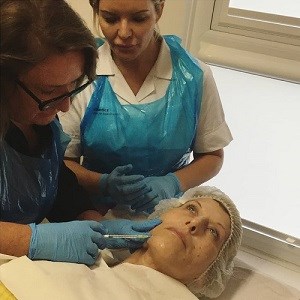 Sunekos

Sunekos is an injectable treatment designed to stimulate collagen and elastin production in the skin. Unlike a filler, which is injected to plump and fill certain areas of the face such as the lips or cheeks, Sunekos is aimed more at improving the skin itself. It can be injected all over the face and neck to inject a number of concerns such as dark circles under the eyes, sun damage, dry skin and loss of skin tone. It is an ideal treatment for a practitioner whose clients favour a more natural look or, who do not want or need Botox or dermal filler.
Sunekos is taught on the second day of our Global Approach to Skin course but can also be attended as an individual course.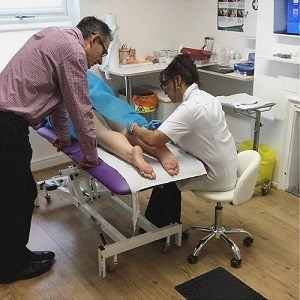 Microsclerotherapy
Of course, aesthetic practitioners don't have to just focus on treating the face. Microsclerotherapy is an injectable procedure for reducing the appearance of thread veins on the legs. It is one of the most effective treatments available for thread veins and is an extremely cost effective procedure for a practitioner to take on as the equipment and products required to perform the treatment are minimal and fairly low cost. It is estimated that approximately half of all women and around one in ten men will get thread veins at some point in their life, so practitioners are likely to get a lot of uptake when offering microsclerotherapy to their patients.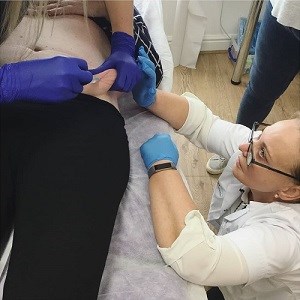 Intralipotherapy/Fat Reduction

For those aesthetic practitioners who have more experience and perhaps wish to move into a more advanced injectable treatment, intralipotherapy injections could be an excellent option. Designed to target stubborn pockets of fat in areas such as the stomach, thighs, upper arms and double chin, the procedure involves injecting a specialist product directly into the treatment area, which breaks down the fat cells. As a relatively new treatment within the aesthetics industry, intralipotherapy is not widely available in the UK yet, so practitioners who train in this treatment are unlikely to face much competition from other local aesthetic clinics offering the same treatment.
The Facethetics Intralipotherapy course uses the Deso range of products, which contain Deoxycholic acid, an ingredient that is proven to reduce fat deposits. Due to the skill required to administer the injections for this treatment, the course is only open to practitioners who are trained to advanced level dermal fillers and have at least two years of experience.