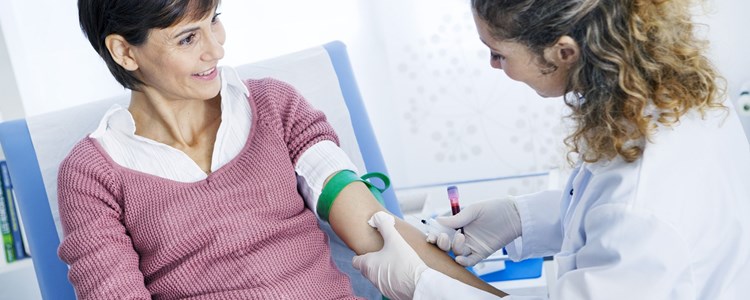 Duration: 2 days (not consecutive days)
Level: Foundation
Price: £250 + VAT
Entry Requirements:

The Venepuncture course is open to those allied to medicine (such as paramedics, ODPs etc) and therapists with experience at Level 3 (on application).

MEDICAL
This course is an accredited Level 3 Award in Understanding the Principles and Practice of Venepuncture (RQF).
What is Venepuncture?
Venepuncture is the puncture of a vein as part of a medical procedure or for therapeutic purposes to obtain a blood sample
What does the Venepuncture training course involve?
You will be sent pre course reading in the form of E Learning to study prior and during your training. This has been created to give our learners knowledge of;
anatomy and physiology
vein selection
disease
composition of blood
blood types
infection control
associated complications
The course takes place over 2 days. The first day will begin at 10am and conclude at 5pm approx. The second day will begin at 10am and conclude at 2pm approx.
Day One will cover all the theory knowledge in depth with our experienced educator. The underpinning knowledge that you have studied on the E Learning will be discussed in class and begin to be related to the treatment and treatment preparation. You will be given a preparation kit for you to go home to practice your preparation technique. This includes a tourniquet and a white marker pencil to enable you to locate, select and mark veins used for venepuncture. This is to be done within the reflection week period between course dates. During this reflection week there is a mandatory section within the E Learning. This week is to be used to further your understanding about the procedure and to re-assess what you have learnt prior to the first day of training.
Day Two will cover the practical aspect of the treatment. You must attend this second practical day to be signed off as competent to perform this procedure. You will begin with reflecting on what you have done well and anything you may require more support on from your learning on day one. You will then perform a treatment on a simulator. Technique will be practised and discussed on this simulator prior to you obtaining a live blood. You will be assessed on a one to one basis with our educator. Your assessment will take into account the following: selection of equipment, cleaning of all work surfaces in preparation of VP, communication skills with client, preparation of arm prior to procedure, tourniquet application, venepuncture technique, vein selection and post venepuncture care. 
Following the course, what support will I receive?
This will be arranged to be held at the training centre. This is to ensure that the treatment is being performed effectively and safely for the client. The supervised session will utilise the arm simulator once again to ensure safe technique. If you have any questions after training has completed, our team will be happy to offer advice and guidance. We can be contacted by phone or email.
Enquire Now
Book Now
£250 + VAT (£300)

Finance available
Finance also available
Please use the calculator below to see the monthly cost to you if applying for finance.
| | |
| --- | --- |
| Term | |
| Deposit amount | |
| Loan value | |
| Monthly payments | |
| APR | |
| Total amount payable | |
Apply for finance
The Venepuncture course is open to those allied to medicine (such as paramedics, ODPs etc) and therapists with experience at Level 3 (on application).