Duration: Half day
Level: Intermediate
Price: £300 + VAT
Entry Requirements:

This course is open to doctors, dentists and registered nurses ONLY

MEDICAL
What is Sunekos?
Sunekos is a new injectable treatment containing a patented formula of amino acids and Hyaluronic acid. It regenerates the Extra Cellular Matrix (ECM) by stimulating the fibroblasts in the skin to produce a complete mix of collagen and elastin.
Sunekos is a great option for patients who wish to maintain a more natural look, or those who do not want or need Botox or fillers.
There are two formulations of the product available; Sunekos 200 (Hyaluronic Acid low molecular weight) and Sunekos 1200 (Hyaluronic Acid medium molecular weight).
Where can be treated using Sunekos?
It is an extremely versatile product and be used on the; face, neck, decollete, hands, arms, inner thighs, knees and the under-eye area.
Sunekos can treat various indications, including; loss of tone, skin ageing and premature skin ageing, skin dryness, solar elastosis, acne scarring, sun damage, dark circles under the eyes and fine lines and wrinkles. 
Sagging skin and severe wrinkles can be using Sunekos 200 and Sunekos 1200 in combination for a "cushion" technique.
What is the treatment protocol for Sunekos?
Sunekos is injected into the mid-deep dermis of the treatment area using either micro-bolus or retrograde linear injections. A course of three to four weekly treatments is recommended for best results, followed by a repeated course of treatments six months later.
What does the Sunekos training course involve?
All Facethetics Training courses include e-learning which is sent out before the course and must be completed in full before the day of the training course.
On the training day itself, we start with a theory session, where we will discuss the pre-course reading in depth and answer any questions that the delegates may have about the treatment.
Upon completion of the theory session, our Educator will demonstrate a Sunekos treatment on a model. Following this demonstration, delegates will each get the opportunity to carry out a Sunekos procedure on a model and to observe their fellow delegates. All delegates are closely guided and supervised by our Educator during the practical portion of the day.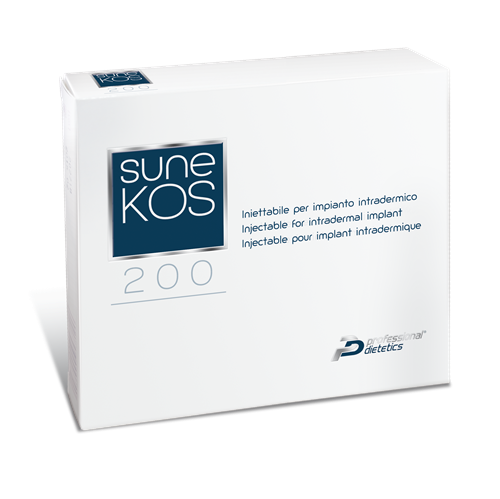 Enquire Now
Book Now
Sunekos is taught on the second day of our Global Approach to Skin course but can also be attended as an individual course.
1.45pm - Registration (for anyone not doing the Global Approach to Skin)
2.00pm - Sunekos presentation, overview of treatment and discussion
3.00pm - Live demonstration of a Sunekos treatment carried out by our Educator
3.45pm - Practical session
5.00pm - Q&A
5.30pm - Finish
£300+ VAT (£360)
(£30 discount if you have trained with us on one of our medical courses)
(£25 discount if you have attended one of our skin courses prior)
To make payment please call 0151 595 0865 or you can pay by bank transfer, bank details will be given upon receipt of application form.
Payment plans are also available. Please contact our team directly to discuss payment options.
This course is open to doctors, dentists and registered nurses ONLY