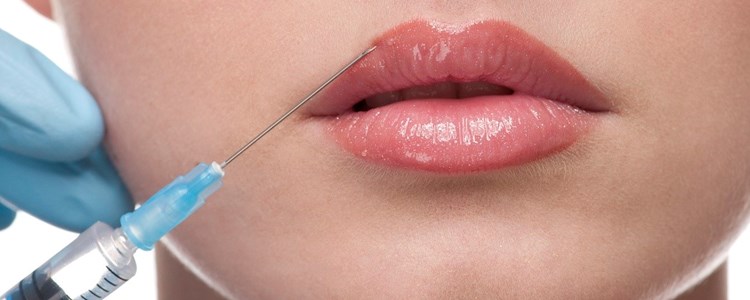 Duration: 1 day
Level: Intermediate
Price: £1595 + VAT
Entry Requirements:

This course is open to the following medical professionals who have already completed a foundation/beginners Dermal Filler course AND have experience in treating the lips with dermal filler;

Doctors, Nurses, Dentists, Dental Hygienists, Dental Therapists, Pharmacists, Paramedics, Physiotherapists and ODPs.

(GMC, GDC, NMC, GPhC and HCPC)

HCPC applicants will be assessed individually on experience, skills and knowledge. 

 

MEDICAL
1 DELEGATE PER COURSE
What does the Lip Enhancement Masterclass involve?
The theory session for this course will give a brief recap of what will have already been covered in other dermal filler courses. Pre-course reading will also be provided, which covers;
Anatomy of the lip

Assessment of the lip and other influencing factors

Range of products available for lip enhancement

Impact of ageing on the lip and surrounding area

Fashion, culture and trends. Aesthetic lips through the years

Pain management

Managing complications
Following the theory session, you will carry out consultations with your models and make sure that they consent to and understand the treatment. The practical session will then take place, which will give you the chance to carry out the lip enhancement procedure on your models, with advice and guidance from our practitioners.
Is the Lip Enhancement Masterclass open to anyone?
The course is open to any doctors, dentists and nurses who have completed a Basic Dermal Fillers course, or who have prior experience in using dermal fillers. 
Following the course, what support will I receive?
Once you have introduced the treatment to your clinics, our team will be happy to offer advice and guidance should you have any questions. We can be contacted by phone or email.
On receipt of a deposit for your course, you are automatically agreeing to our Terms and Conditions.
Enquire Now
Apply Now
Cancellation Slot
OFFERS
9.50am – Registration
10.00am – Overview of treatment
11.30am - Consultations and consent forms for models
12.30pm - Lunch
1.00pm - Practical sessions
4.30pm - Q&A
(£50 discount if you have trained with us in Botox or Dermal Fillers before)
(£25 discount if you have attended one of our skin courses prior)
To make payment please call 0151 595 0865 or you can pay by bank transfer, bank details will be given upon receipt of application form.
FINANCE is available or the payment plans below:
Payment plans
We offer finance options with Klarna or we can develop a bespoke payment plan on request.  Contact us for more information 0151 559 0865
This course is open to the following medical professionals who have already completed a foundation/beginners Dermal Filler course AND have experience in treating the lips with dermal filler;
Doctors, Nurses, Dentists, Dental Hygienists, Dental Therapists, Pharmacists, Paramedics, Physiotherapists and ODPs.
(GMC, GDC, NMC, GPhC and HCPC)
HCPC applicants will be assessed individually on experience, skills and knowledge.