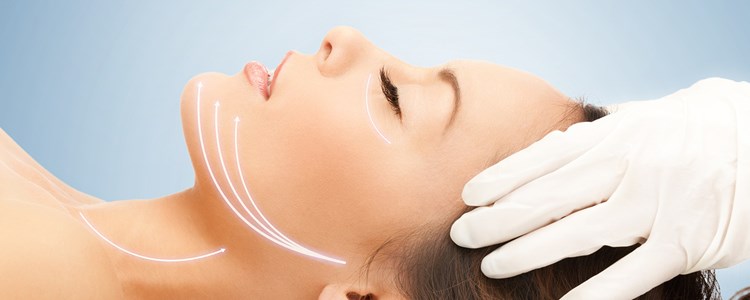 Over the past 12 months, we have seen thread lifts experience a huge surge in popularity. While this treatment is actually not new and was originally first pioneered in the 1970s, recent technological advancements have led to improvements in both the injection techniques used and the threads themselves.
The thread lifting procedure differs from that of a standard surgical face lift, in that surgical incisions are not made in the skin. Instead, the threads enter the skin via a needle or cannula. While the results of a thread lift should not be compared with those of a surgical facelift, it is considered a convenient alternative for those patients who want an improvement to sagging skin on the face or neck, without the financial implications or downtime associated with surgery. Thread lifting can be used to lift and tighten specific problem areas on the face, such as sagging eyelids or jaw line. It can also be used for overall facial rejuvenation.
There are a number of different types of threads available, however, polydioxanone (PDO) threads are certainly some of the most popular. Within the PDO range of threads there are many "styles" of threads, including barbed threads, non-barbed and screw. The injection technique used will vary depending on the type of threads used, which may in turn be dictated by the patient's needs or the area(s) of the face being treated. Once the thread has been inserted into the skin and tightened (either through the injection technique used, or by manually being pulled taut), they hold the skin in a more lifted position, which improves over time through increased collagen production caused by a foreign body reaction within the skin.
As with any non-surgical aesthetic procedure, patient selection is vital when deciding whether to carry out a thread lift and practitioners must be able to manage their patient's expectations. It is important to emphasise that a thread lift will not produce the same results as a surgical face lift. On a suitable patient, results from the thread lift can be seen immediately after the procedure, although these will be subtle to begin with and improve significantly in the weeks following treatment. Results typically last up to 2 years, depending on the type of threads and the technique used.
If you are interested in offering the PDO Thread Lift to your patients, why not visit our training courses page to find out when our next course is taking place?